APK (Android Package File) is a setup file for android based devices. Apps are installed to your mobile devices via this setup file. When you download your APK, you can use it instantly on your mobile devices. You don't have to publish it to an app store in order to use it.
How to Generate an APK?
In order to generate your first APK, you need to complete the 5 steps that you see in the app status check list.
This includes your profile information, a name and a logo for your app, a background image for your app's main screen and add some basic content. When you are done, Generate APK button will be activated.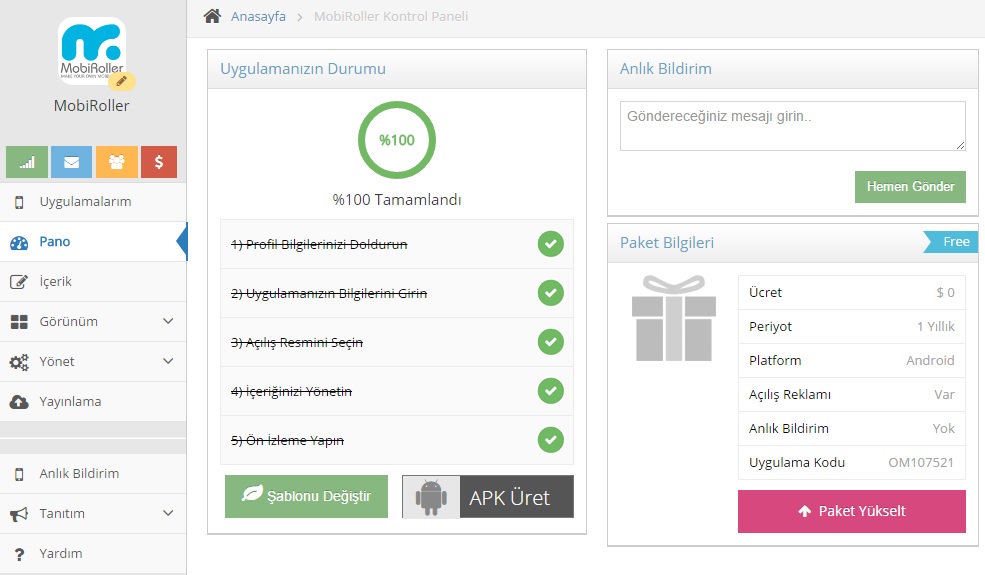 Click on Generate APK button, then pick a name for your APK. We call this a package name. This name is also used in your app's Google Play Store URL. You can change the default package name only if you are a premium MobiRoller user. For details regarding package name you can read more here. Now you can click Generate APK and you are all done.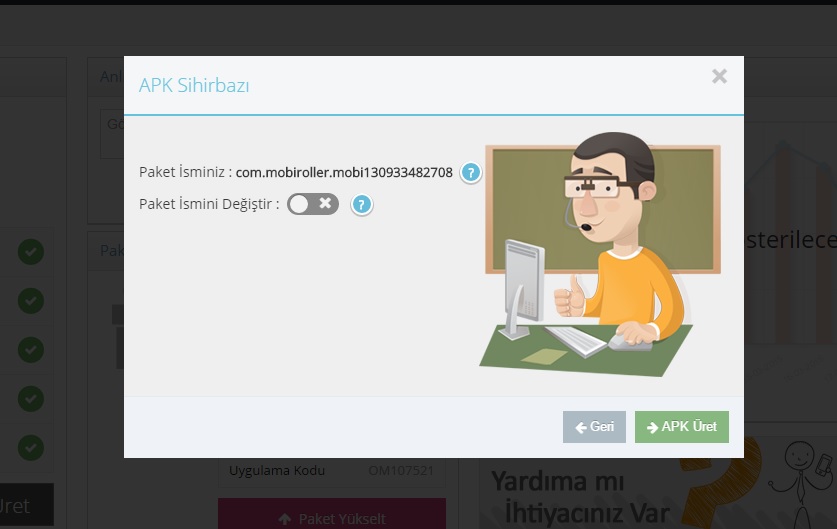 Your APK will be generated shortly. When it's ready, you will see Manage APK button on your dashboard. Managing your APK means that you can download your APK or Generate a new APK. When you APK is ready, we also will send it to your e-mail. Please make sure to check your spam folders as this is a file.
When to generate a new APK?
In certain situations, you will have to regenerate your APK.
Change the name and icon of your app,

If you upgrade to a MobiRoller Premium account,

In order to use new modules in your app content.