In order to make your app multilingual, click on Appearance and then General Settings on the left menu.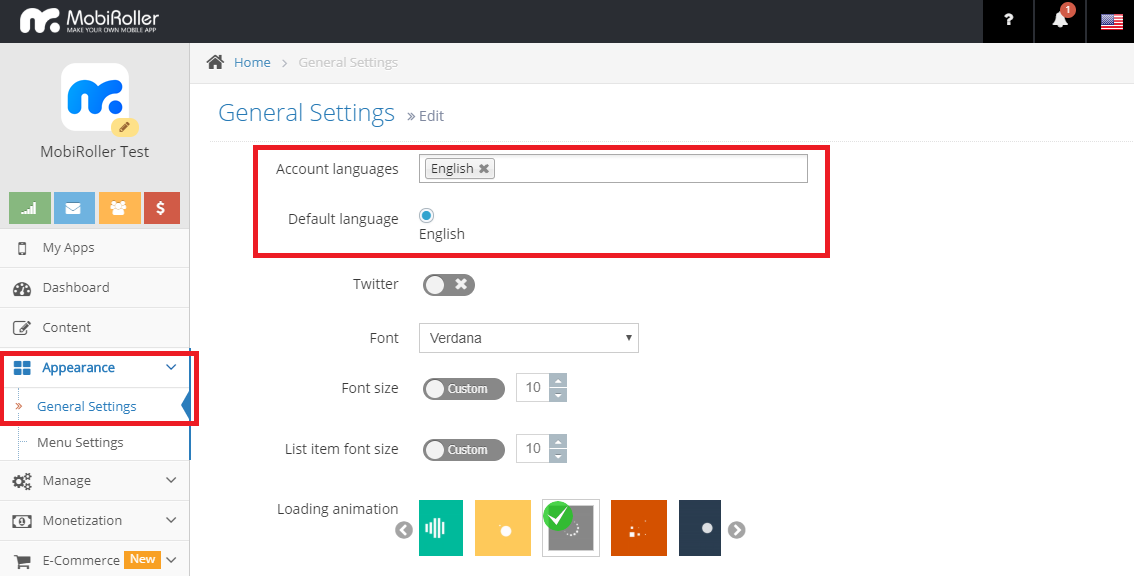 Here you can add the desired languages.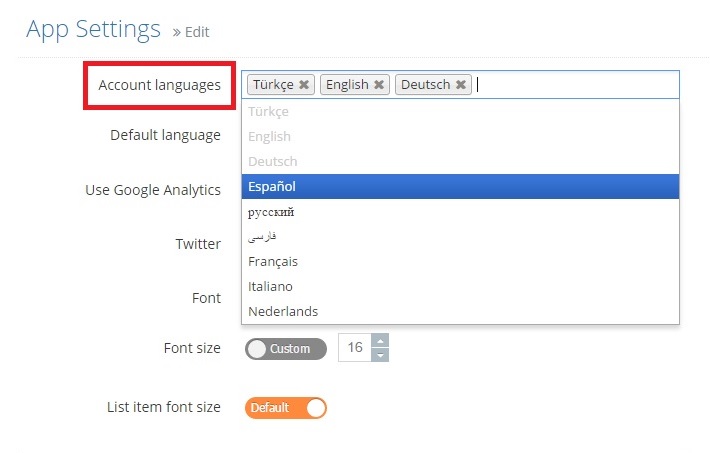 In addition, you should select the default language of the app.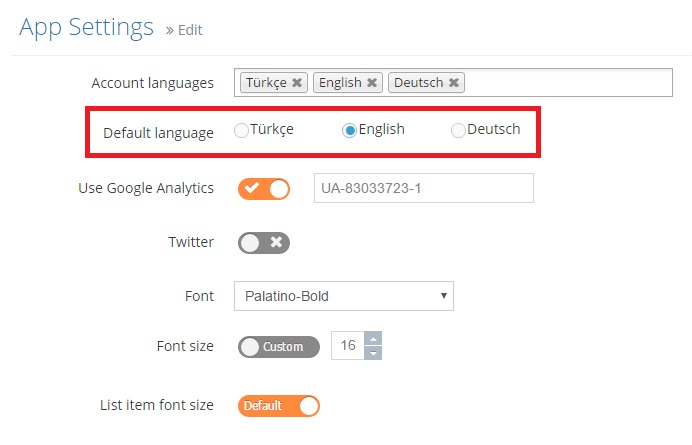 Now you can create your content in different languages.
If the language of the device on which the app is installed is in one of the language options you have selected, the app will open in that language. If the language of the device is not among the languages added to the app, the app will open according to the default language.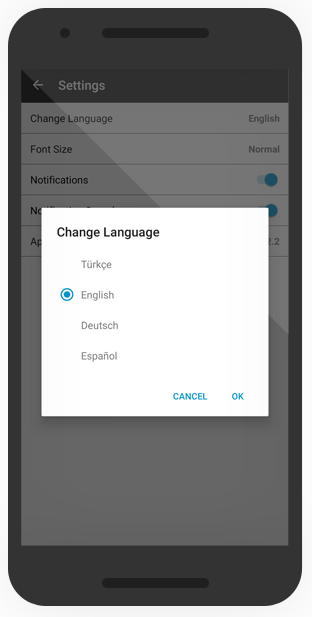 If you have added the Settings module into the app,  users can switch with this module to one of the languages you have selected.