Go to https://firebase.google.com/ configure your Firebase Settings. First of all, log in to your Gmail account. After logging in, click the Go to Console button at the top right of the screen that appears.
Continue by clicking the Create a project button.
Type your app name in the Project Name field and click Continue.
After that step, to enable Google Analytics to follow these steps:
Turn on the Enable Google Analytics for this project button then click Continue. 
Once you have filled the Choose or create a Google Analytics account field, select your country from the section below.
Read and confirm the conditions for the three boxes below and click Create project button. 
On this screen, click on the Continue button under Your new project is ready notification.
Android
On the "Get started by adding Firebase to your app" screen, click the Android option and continue.
Type the Android package name you specified when you were creating your APK here. For detailed information about the package name, you can read our relevant article by clicking What is the package name? 
If you want you can leave the other steps blank and click the Register app button.
On the following screen, close the page without any action.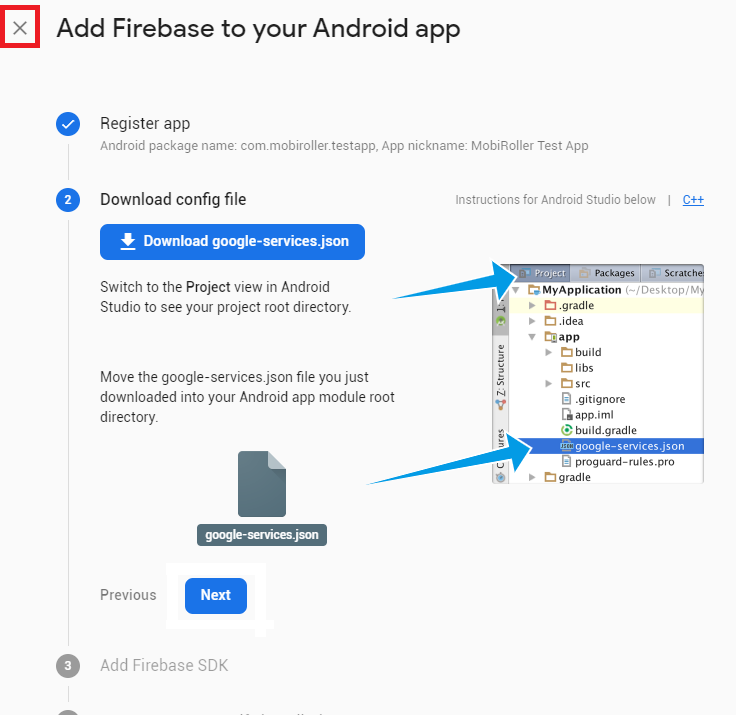 Please, click on 'The Project Overview' corners in the upper left part of the screen that appears. Then click for 'Authentication' from the tab opened at the bottom.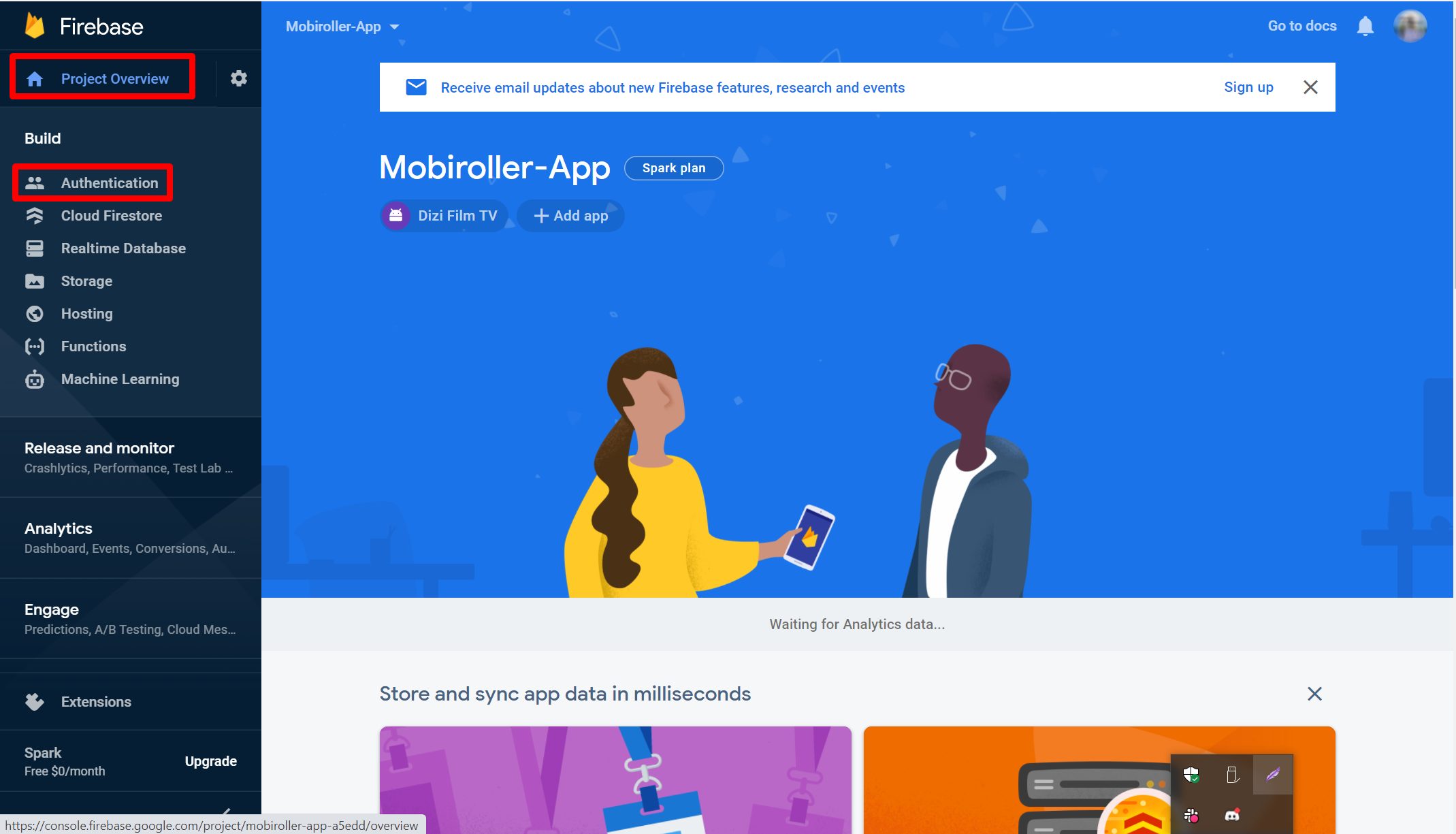 Click the 'Sign-in Method' button from the menu that appears on your screen. Activate the 'Email / Password' field from the login providers on the screen that opens.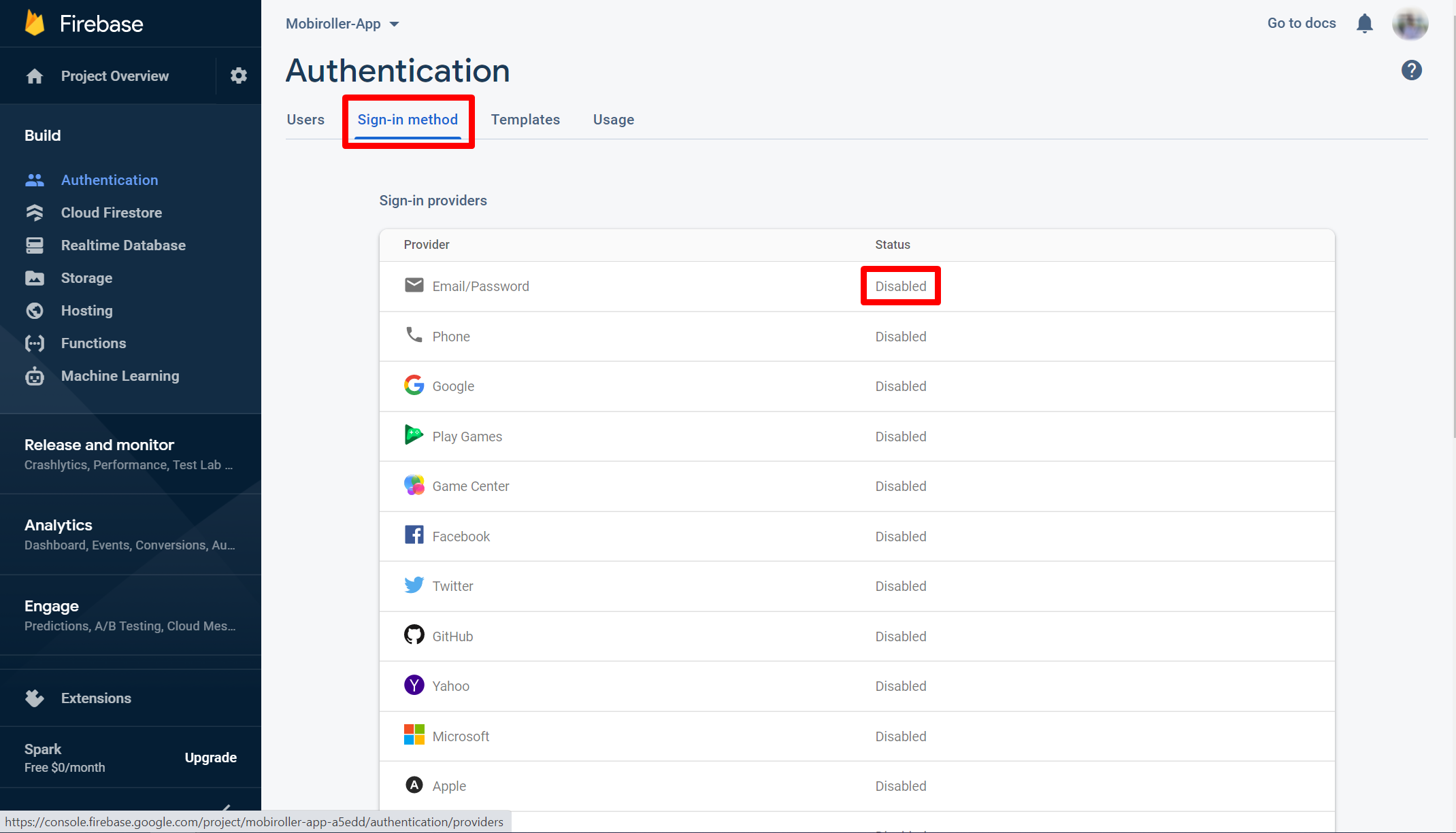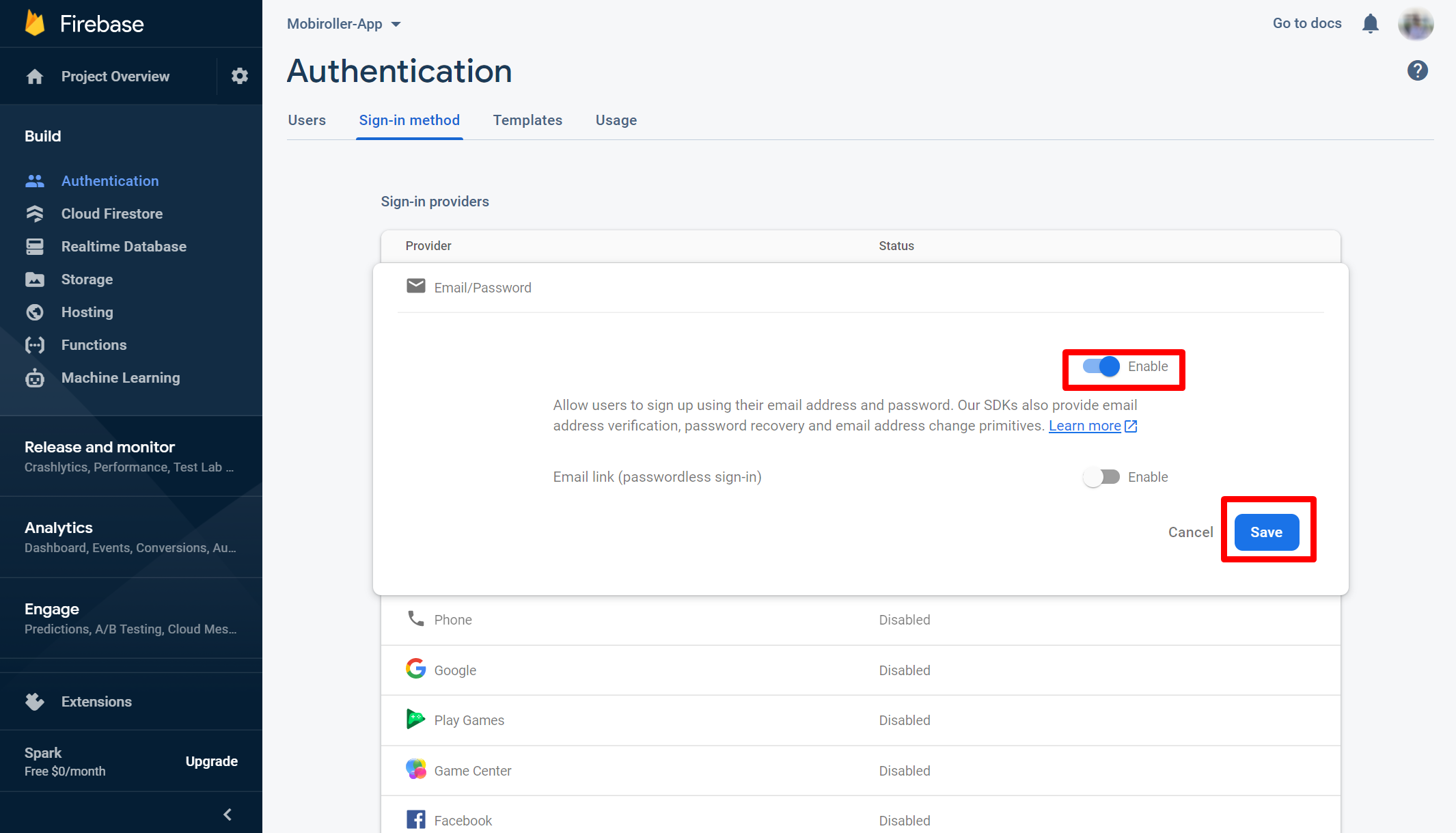 Afterward, click on the Settings button next to the Project Overview field on the left side to select the Project settings. 
Copy and paste the Web API key on the screen that appears and paste it into the Web API key field in the Chat/Messaging module in the Mobiroller panel.
Furthermore, You must copy the App ID at the bottom of the page on the same screen and paste it into the App ID field in the Chat/Messaging module in the Mobiroller panel. 
When you enter the codes in the Mobiroller panel, it will appear as follows. When you save, you are configuring your Firebase settings for Android.

Where to Get Statistics?
Unfortunately, you cannot access these statistics from the statistics section you use in the Mobiroller panel. You can access these statistics from the Firebase panel. You can access your statistics by opening the Analytics menu from the left panel. Your statistics will be uploaded shortly after the first installation. With the Firebase panel, you can filter more detailed data and organize your campaigns according to this data.