You can use the Form module for your users to contact you or answer your questions.
In order for users to send data to you, you can create a Form module in your app so that the incoming form data will be sent to you by e-mail. For this;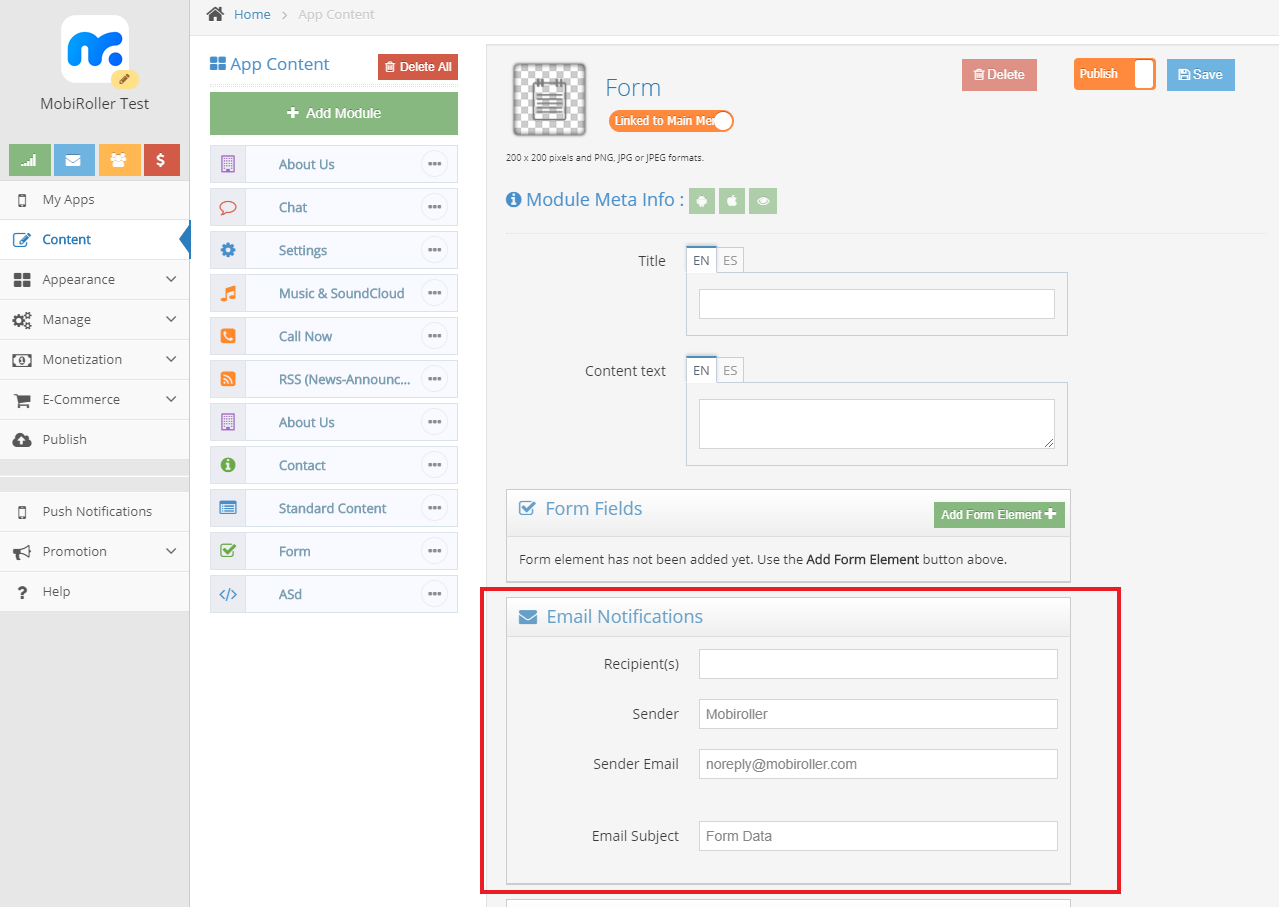 Recipient (s): It will be sufficient to enter your e-mail address in this section. If you want to enter more than one e-mail address, you can separate the addresses with (,) commas.
Sender: This is the field where you need to specify who you want the sender's name to appear as when the data entered in this field reaches you as an e-mail.
Sender Email: From which e-mail address you want the incoming e-mails to come from, you can make corrections in this field.
E-mail Subject: You can specify the subject title of the Incoming Form data in this field.
Although you edit these fields and the form data entered in the app still doesn't come to you by an email, please contact us at support@mobiroller.com.