Do you have a shop on Shopiroller and want to add it to your mobile app? With a few simple steps, you can add your Shopiroler store to your mobile application, so that more people can access your store.
If you follow the steps below in order, your Shopiroller store will be successfully added to your application.
1) First of all, you need to go to the Shopiroller website and log in to your account. https://www.shopiroller.com/en/
2) After logging in, you complete the steps in the article below and generate the Android and iOS API Keys required to add them to your application.
How to Make Mobile Application Connection?
Do not forget to copy and note the codes you have created for Android and iOS.

3) After getting the necessary API Keys from Shopiroller, you log in to your Mobiroller panel.
4) Click the Content section from the left menu and click the Activate button under E-Commerce Pro (Shopiroller) on the screen that appears. After clicking the Activate button, the page will be refreshed and click the Add to App button in the same place.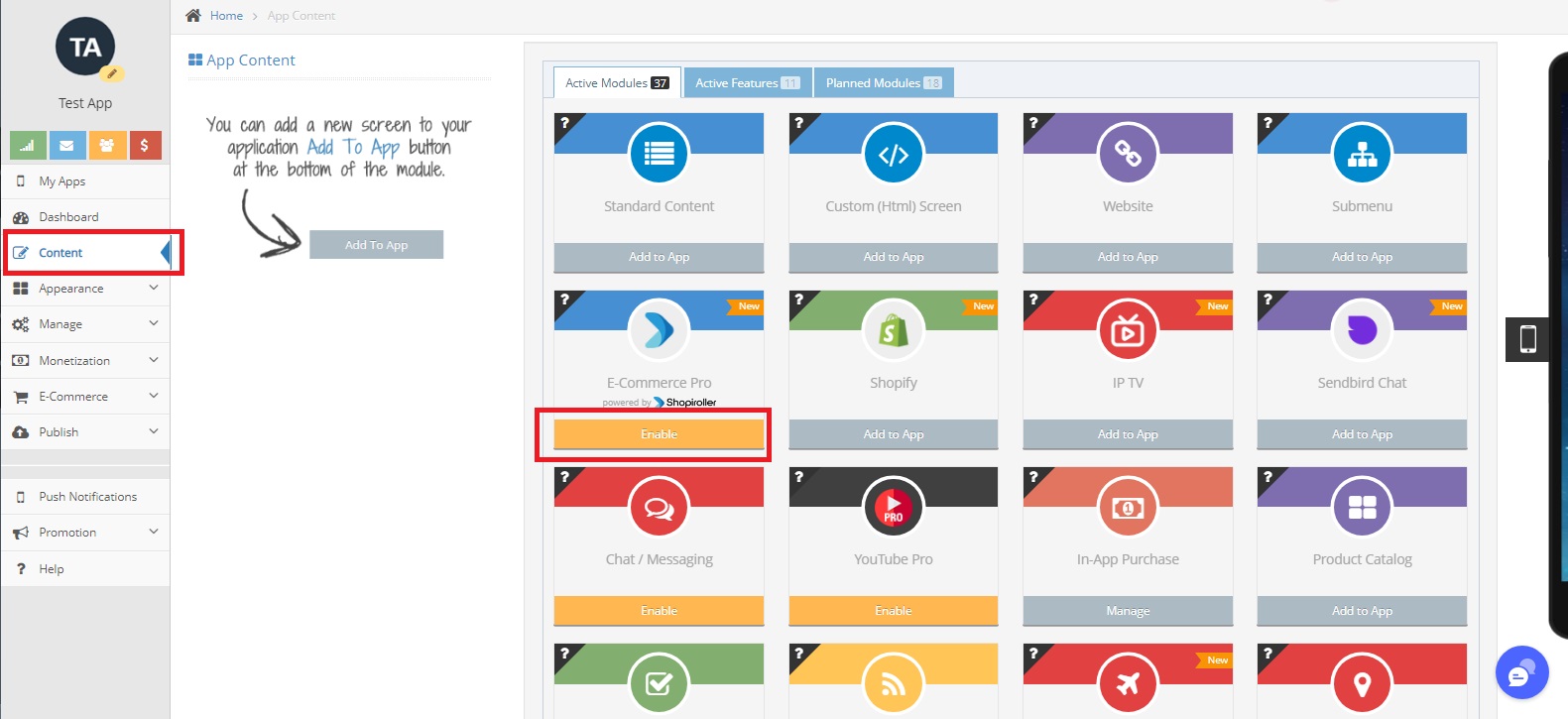 5) Click the Activate Module button on the screen that appears. After this process, it will direct you to the previous screen. From there, click the Add to Application button.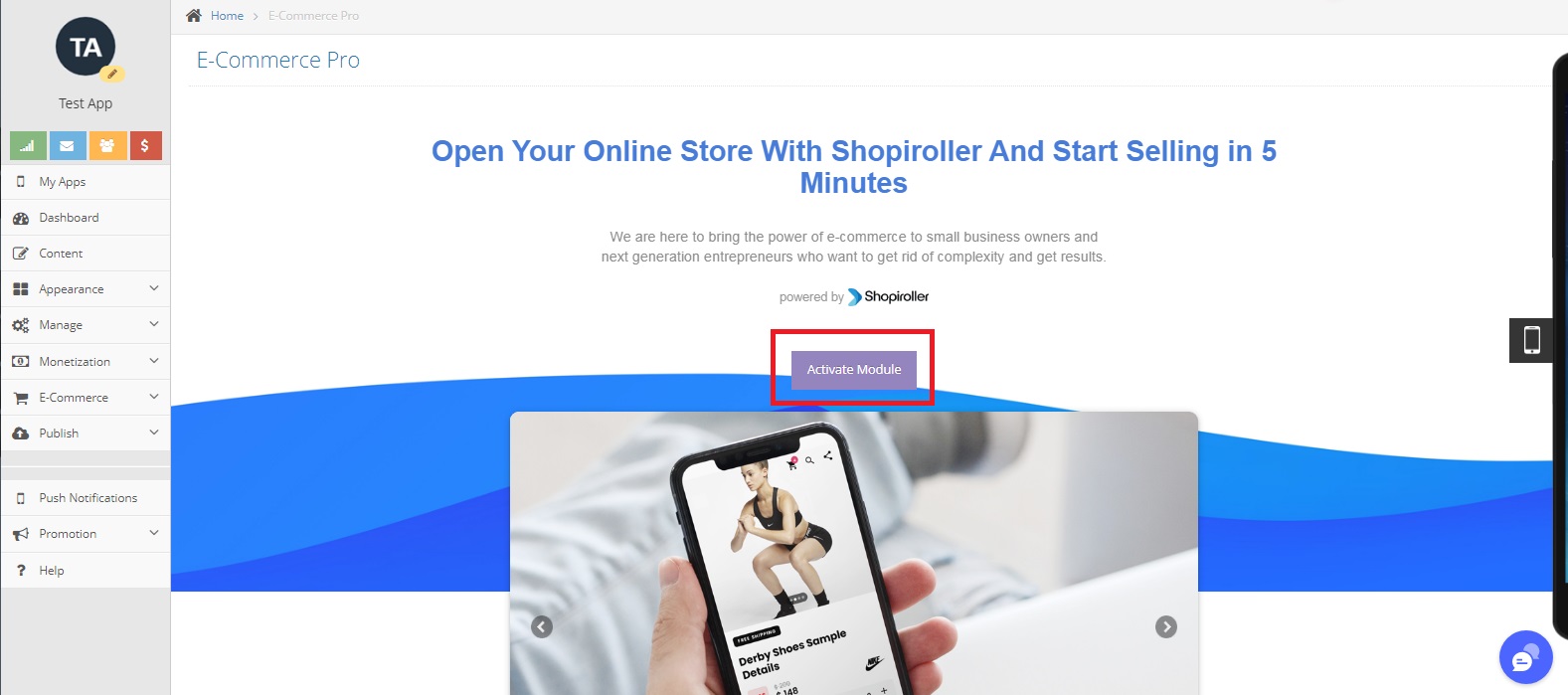 6) You must enter the Android and iOS information you have received through Shopiroller in the relevant fields.
In the title field, you need to write the name you want your Shopiroller Store to appear with in your application. After entering the information, click the Save button.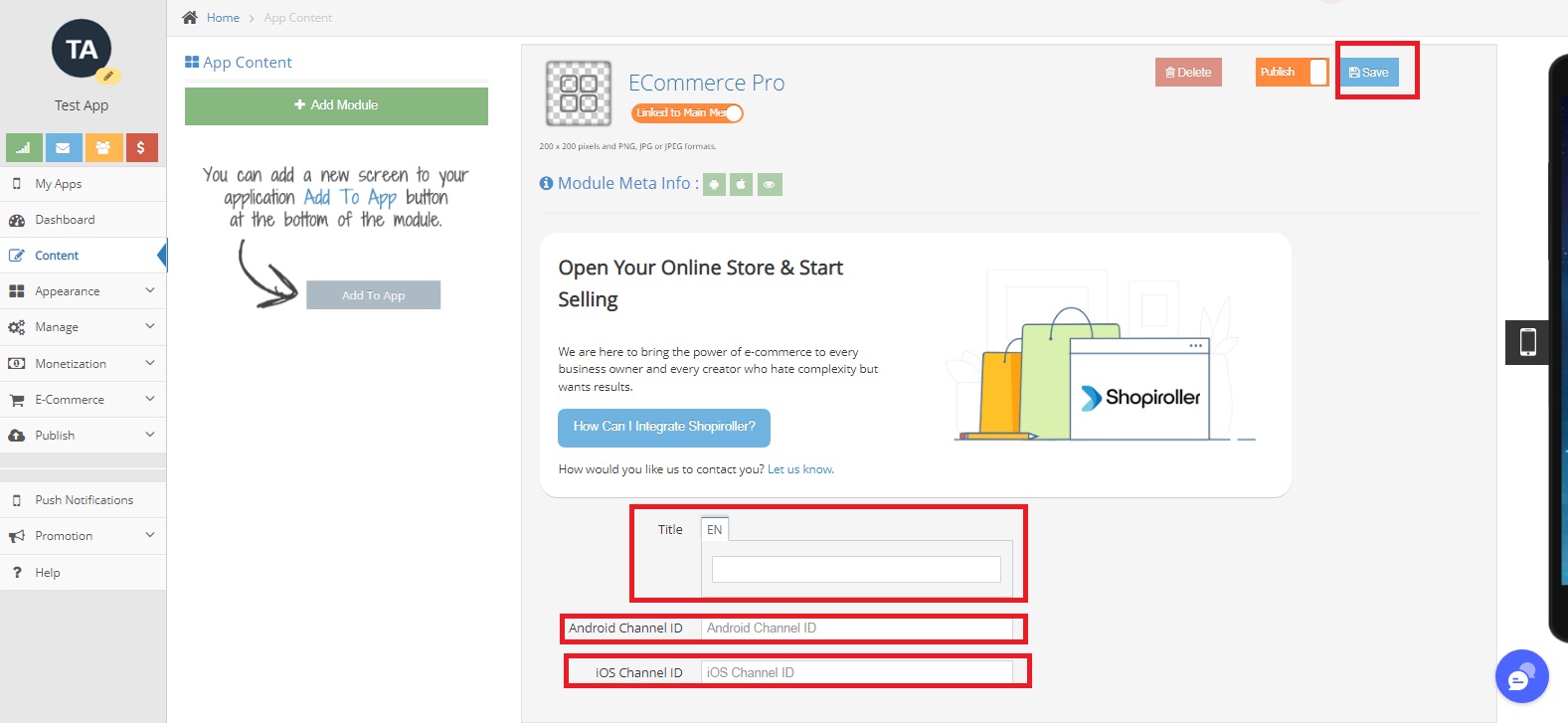 NOTE: You need to generate a new APK/AAB/IPA file for your changes to appear in your application.
Now your Shopiroller store has been successfully added to your app. If you have a problem with your Shopiroller account, you can send an e-mail to help@shopiroller.com. In this way, the Shopiroller team will assist you with your store.