In order to change your login password to your Mobiroller panel,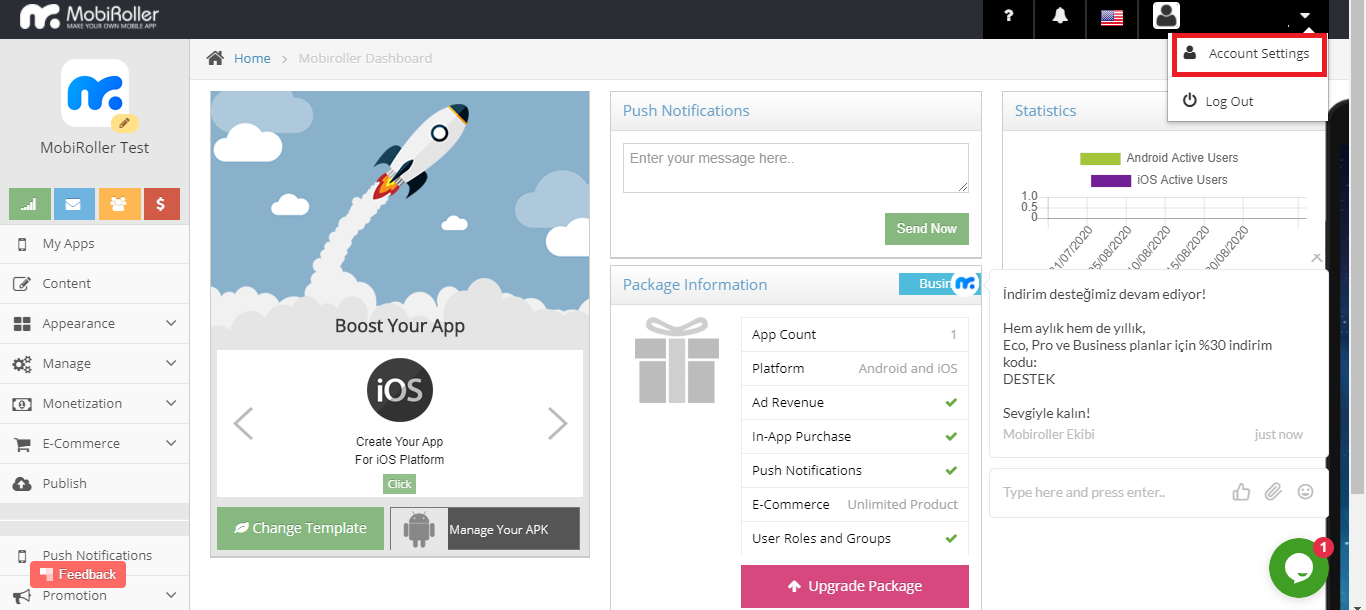 Click the down arrow icon next to your account at the top right and select Account Settings.
The screen seems is the Profile Information screen. You can change your password from the Change Password section below on this screen. Then click the Save button.