In this article, we tried to explain how our reseller manage their applications with the renewed system and what the reseller package is. You can have detailed information about the reseller package by reviewing this article.
What is the Reseller Package?
With the mobile application reseller, you can make more than one premium application for your customers or for yourself.
With the mobile application reseller, you can instantly respond to your customers' mobile application service expectations. If you want to make many Android or iOS applications for yourself, you can still take advantage of our reseller package. You do not need to set up a software team and spend high costs for this.
💡
The applications made by the users of the reseller package are within the scope of the BIZ package and they have the right to use all features active in the panel.
For example, web agencies use this system too much. It transforms the websites prepared for its customers into mobile applications and provides package services for the website + mobile application. Thus, it increases the quality of service.
👇
How Do Our Resellers Manage Their Applications?
The Mobiroller Panel, where mobile application resellers can manage their applications without any support, has been updated. With this update, they can downgrade their applications to the free package or upgrade to the BIZ package whenever they want.
Reseller can authorize their customers or a different person from the application panel, if they wish, to manage the application.
When mobile application resellers log into their accounts from here, they can log in to the dealership panel from the account settings menu at the top right.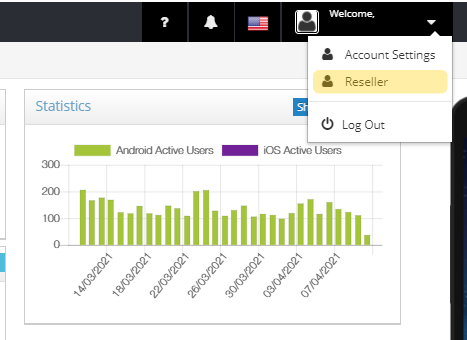 You can take action on any application from the opened management panel. They can manage their applications independently of the Mobiroller team.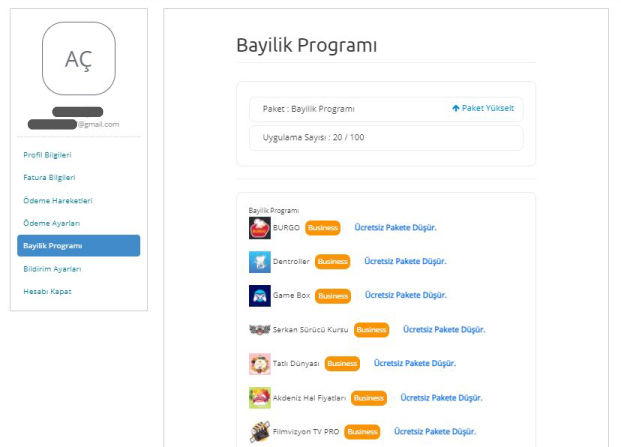 To ask a question or to prepare a mobile application, you can make a request to us via the request meeting button below.
👇
*