If you want to publish your app on the Apple App Store, you must first open an Apple Developer Account. In the meantime, to open an Apple Developer Account, you need to pay $99 each year to Apple.
Here's what you need to do step by step when opening an Apple Developer Account.
First of all, go to https://developer.apple.com/programs/ and click the Enroll button on the top right.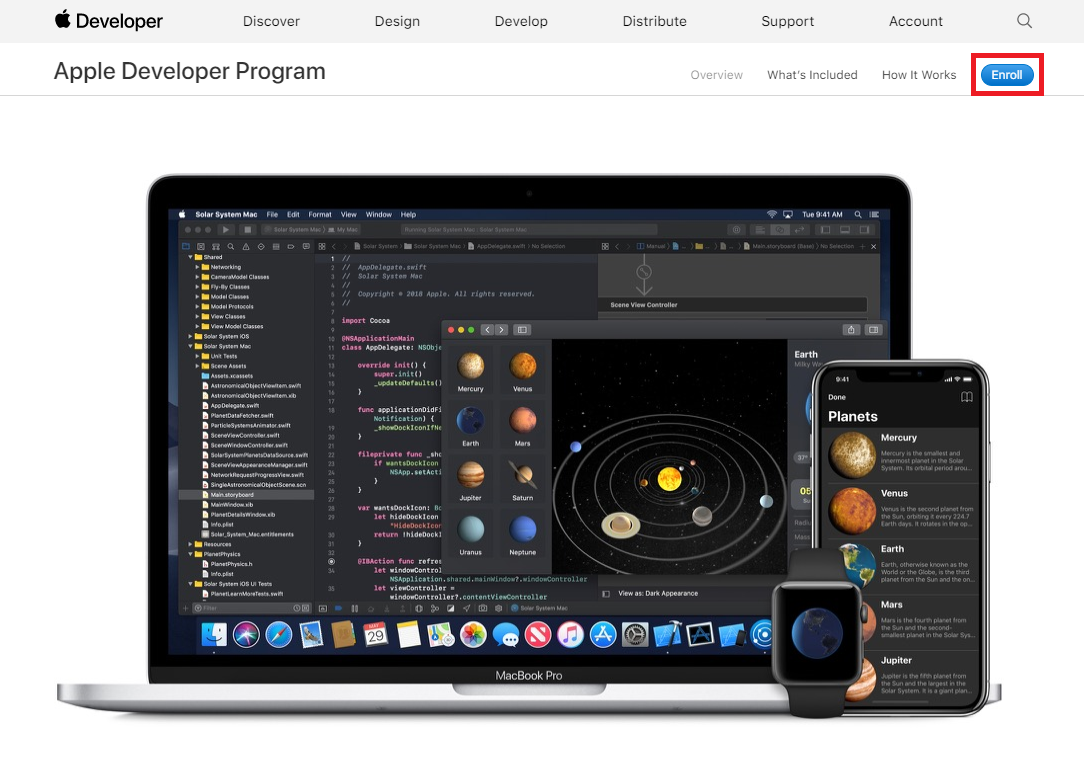 At the bottom of the opened screen, please, press the Start Your Enrollment button.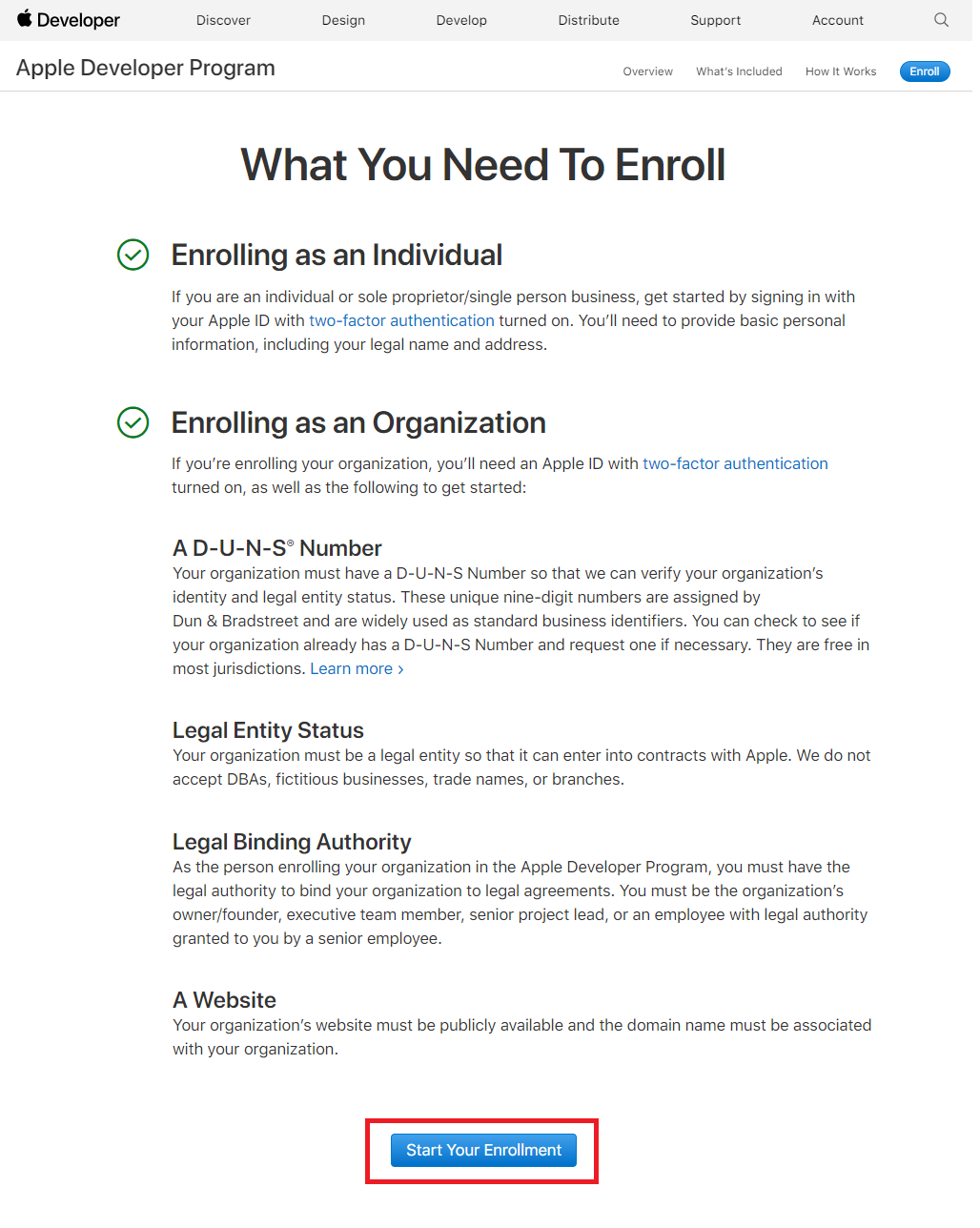 In the next screen, you will be asked for your Apple ID (Apple Identity) and password information because you need to have an Apple ID to create an Apple Developer Account.
Click the Create Apple ID button on the screen to create an Apple ID.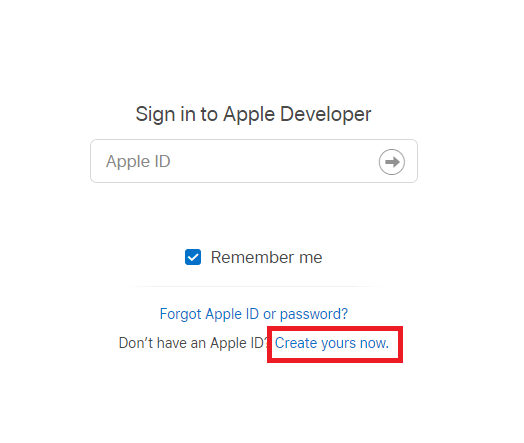 In this field, you are asked for your personal information such as name, surname, date of birth, and e-mail.
In the Apple ID section, you should write an email address that will never close, because, in the next steps, all communication with you is provided via this email. After you fill out the necessary, information from you, please click the Continue button.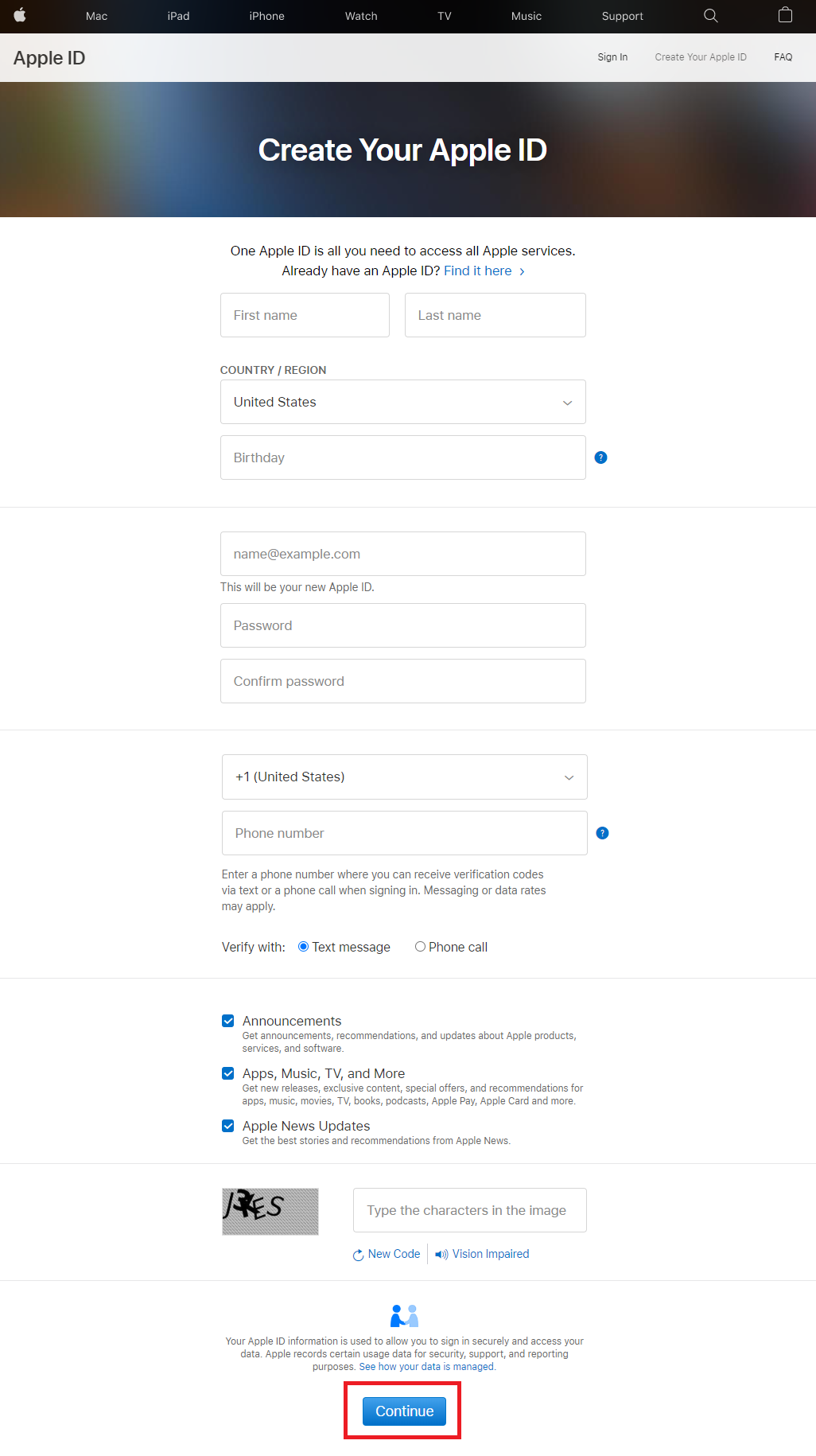 After filling out your other information, a verification code is sent to you and you will be asked to verify your email address using the new screen. After writing the incoming code in the relevant fields, the Continue button will become active, click to proceed.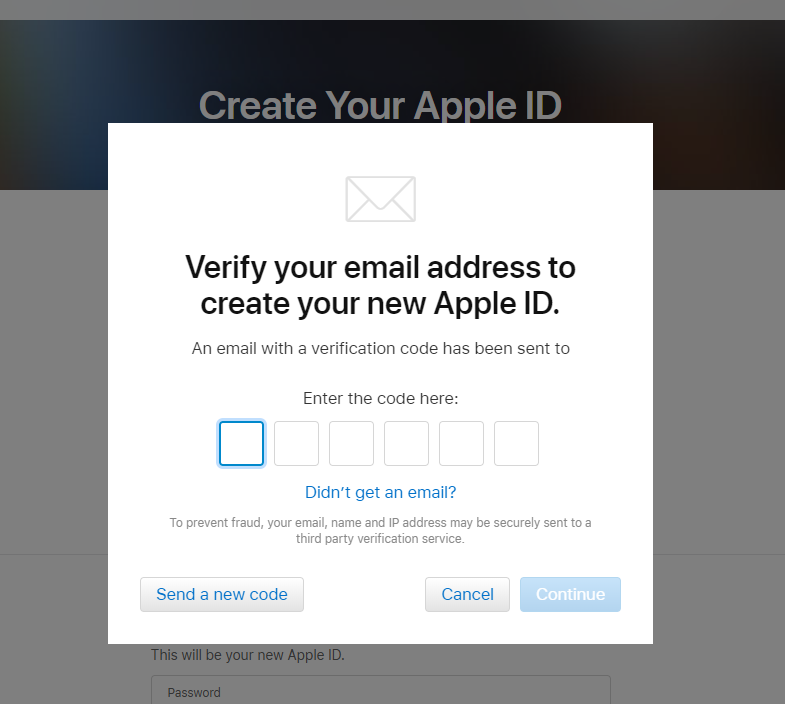 In the next step, on the coming screen, you need to approve the Apple Developer Agreement. After reading the agreement, check the 1st box and click Submit. If you want to receive the latest news for Apple Developers, you can also tick the 2nd box. However, this option is optional; therefore, you can go to the next step without checking this box.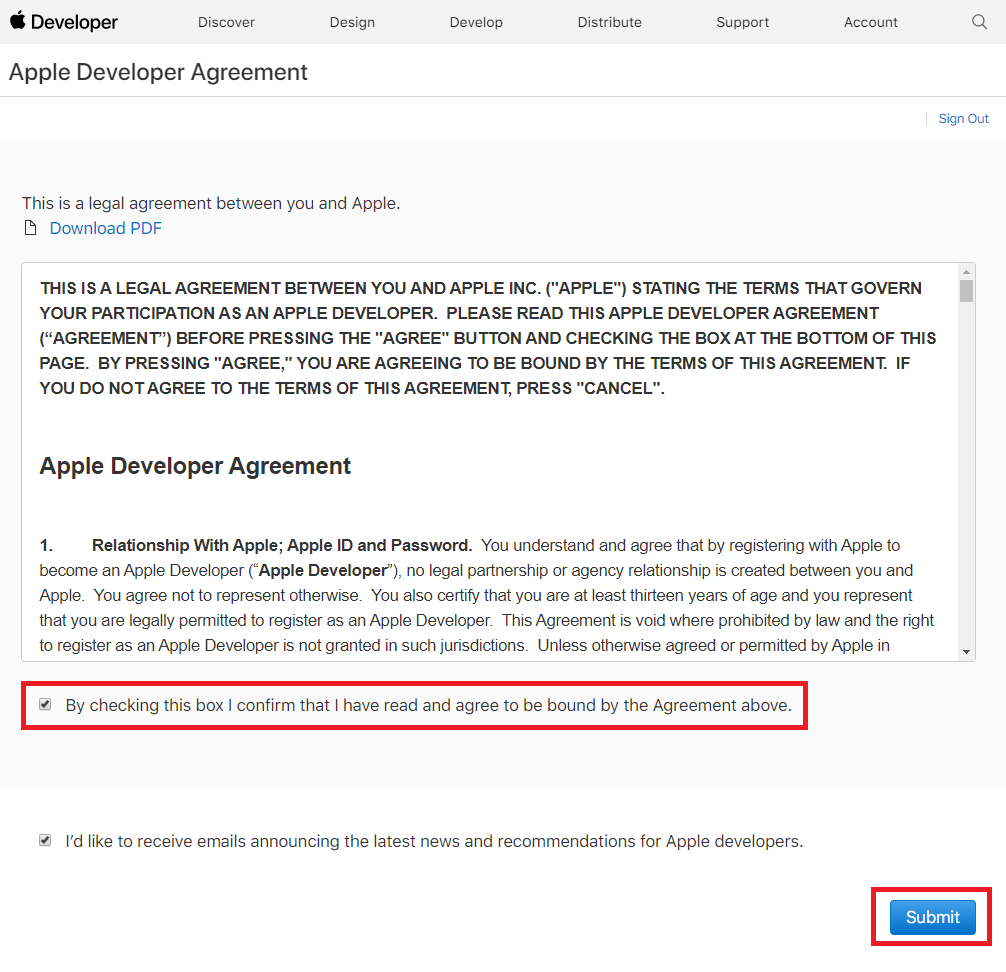 When you click on the Submit button, your Apple ID is created automatically. Therefore, you will be able to continue opening a Developer account. When opening a Developer account, your Apple ID you created must have two-factor verification. For two-factor verification, you will need an Apple device. Click here to learn how to set up two-step verification.
Two-factor authentication
is designed to prevent access to your account, even if someone else knows your password. With two-factor authentication, your account can only be accessed on devices you trust, such as your iPhone, iPad, or Mac. Click here to learn how to set up Two-factor authentication.
Apple offered its users
two-step verification
technology before developing the
two-factor authentication system
. You can use
Apple's support document
to find out which system is active in your account and to make the necessary settings
.
If you already have two-factor authentication, or if you have it activated, it's time to determine the account type. Log in with your Apple ID by clicking the following link https://developer.apple.com/enroll/
At this stage, you are asked if you want to open an individual or business account. If you are an individual user, you should choose an Individual. If it will be a business or corporate account you should read the following article "How to Open an Apple Enterprise Developer Account?". If an app prepared for the company is desired to be published with a personal account, it is not accepted by Apple.
After selecting the type of account as the Individual, click the Continue button.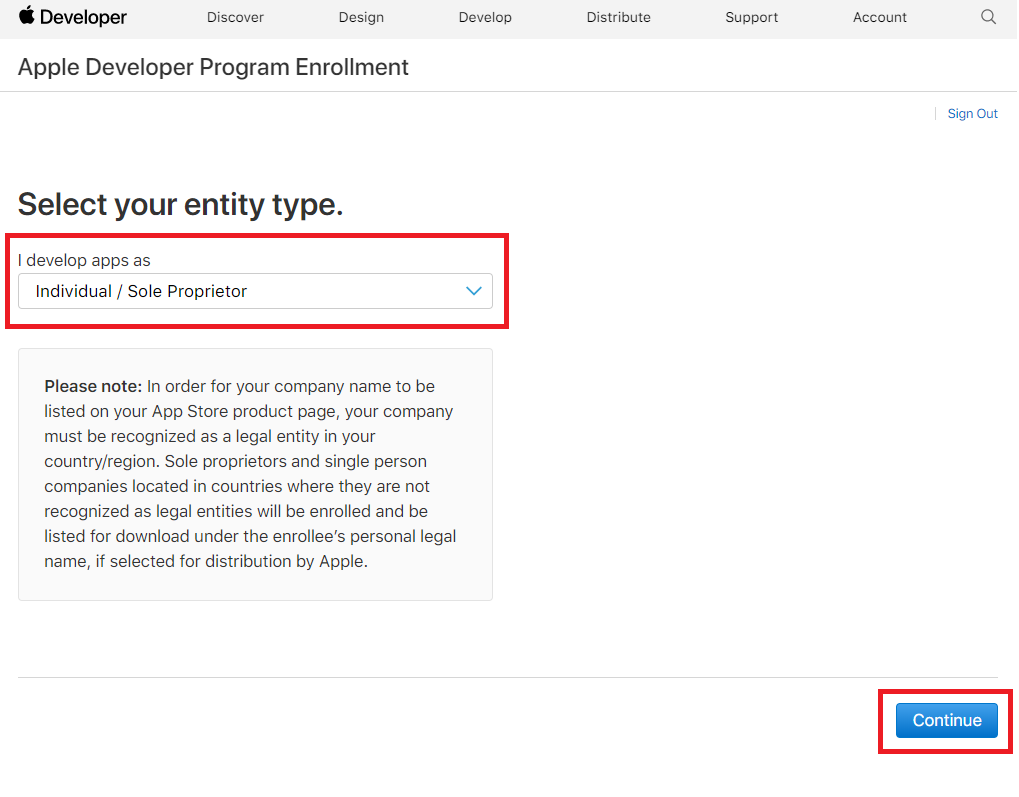 You will be asked to accept the Apple contract before coming to the payment screen. By checking the box, you confirm that you accept the contract and are not under the legal age limit. Then click the Continue button.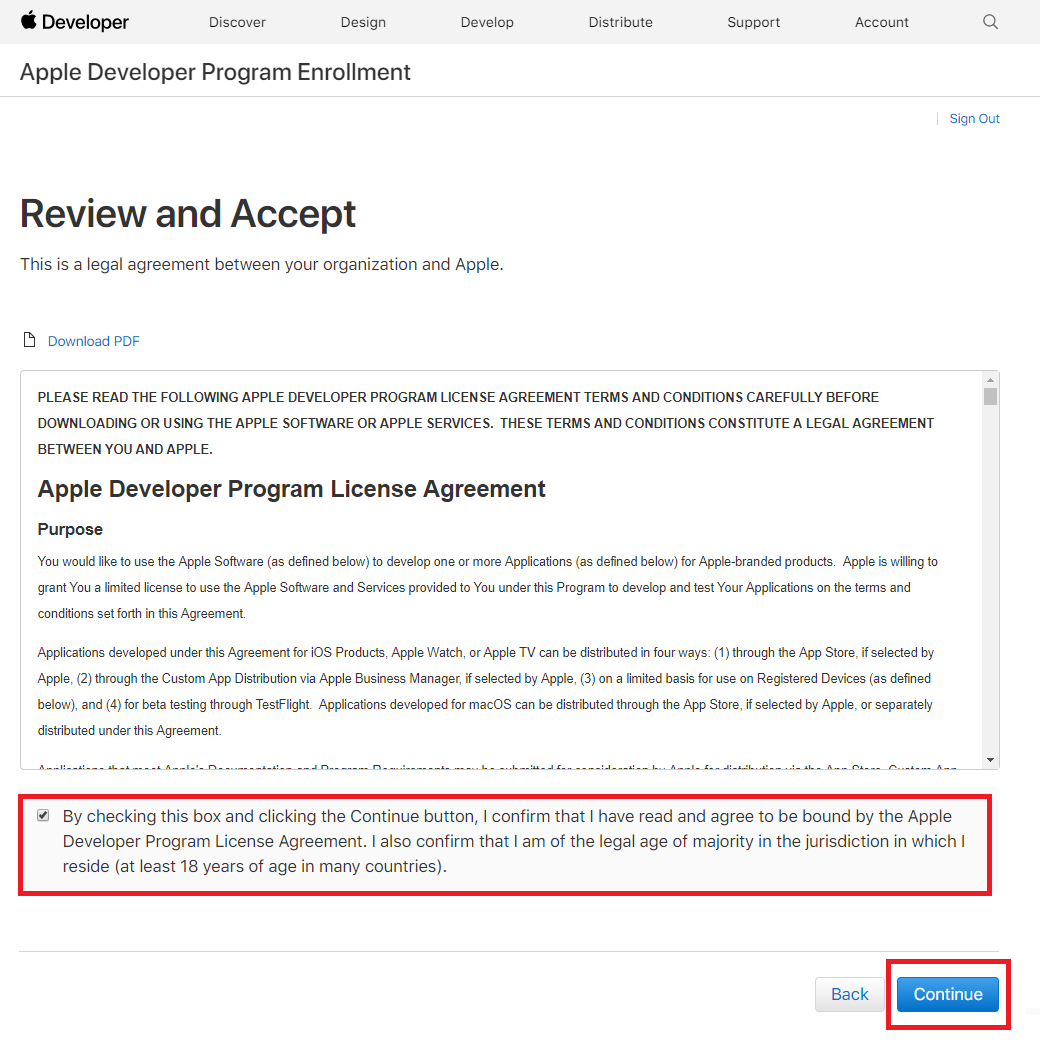 In the next step, you will see a screen with the annual amount and registration number you need to pay to become a member of the Apple Developer Program. Click on the Purchase button after confirming the information that comes up.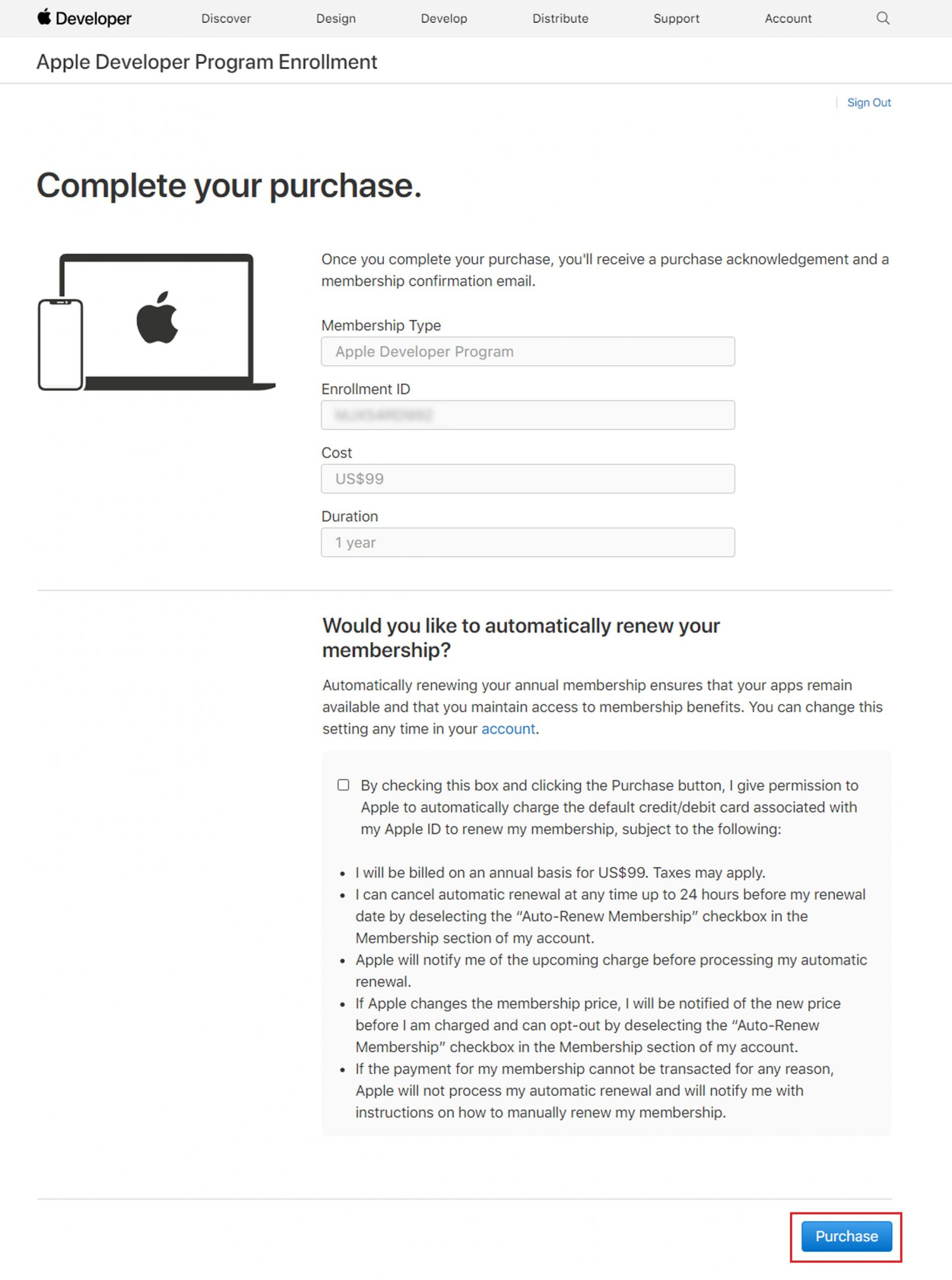 At this step, you may be asked for your username and password again for security purposes. After entering your information and continuing, you will see the screen where payment information is requested. After filling in the billing address and credit card information on the screen, click the Review Your Order button.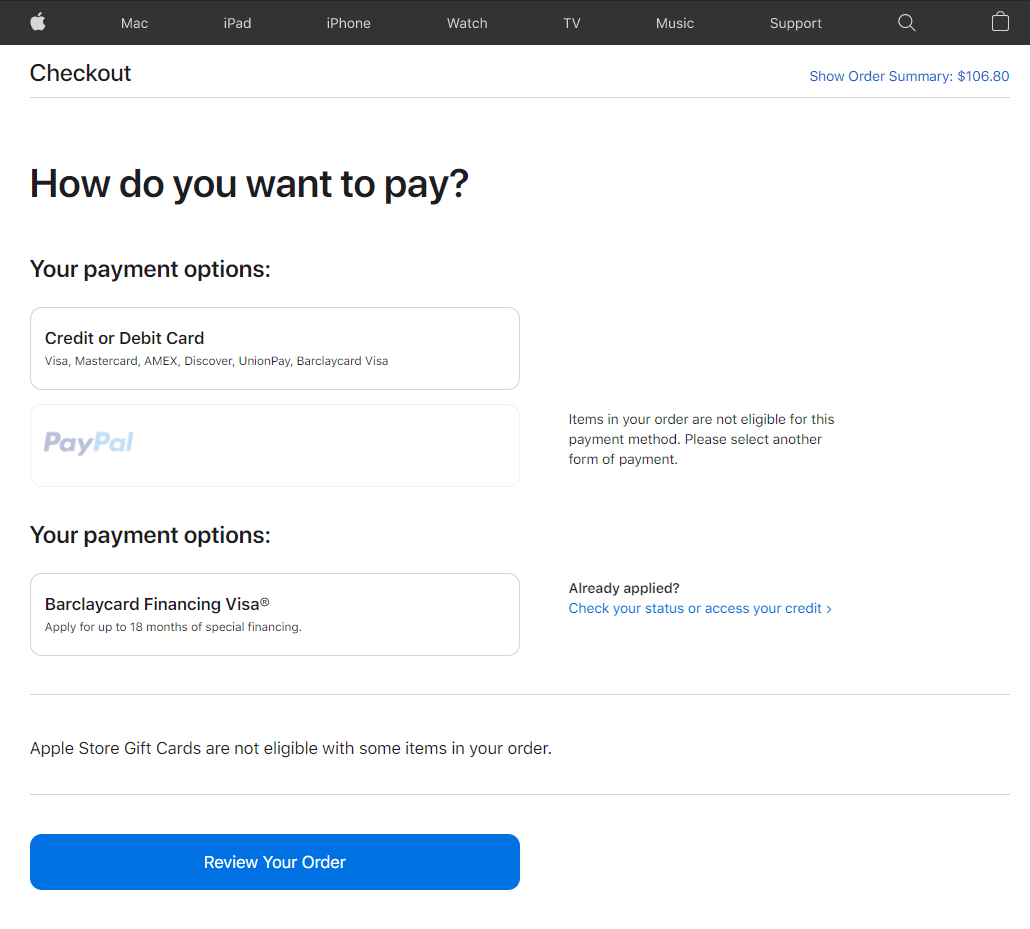 After checking everything at the last stage, when you check the checkbox and click the Order Now button, you will have made the payment. Afterward, your account will be awaiting approval.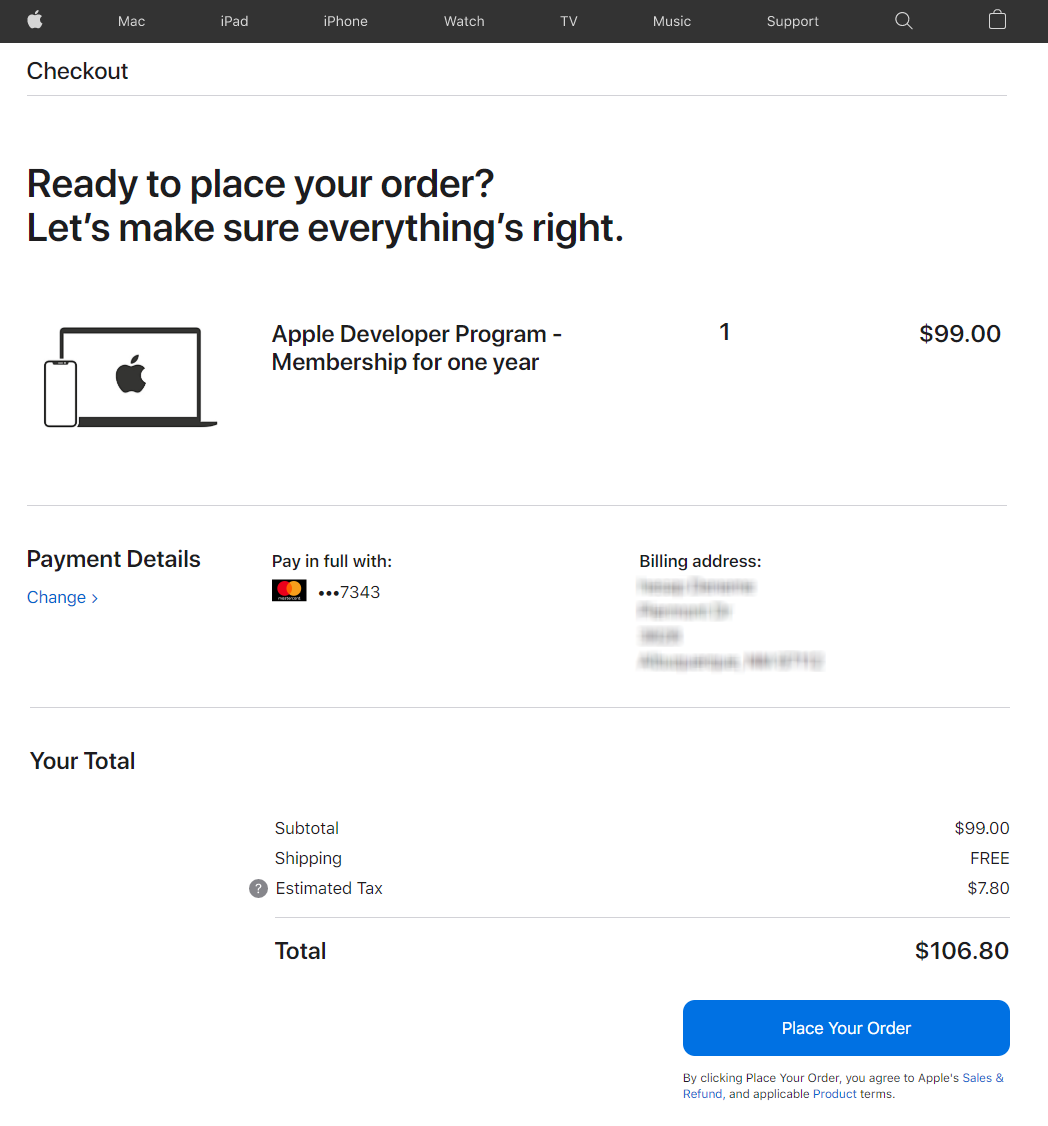 Apple may ask you to fax some documents to confirm some information during the approval process. If there is no problem with the information and documents you provide, your account will be opened and your membership confirmation will be sent to you via email.
In order for your app to upload to your Apple developer account, you can read related article 3rd How to Generate Bundle ID?