In this article, we explained how you can make a radio mobile app and publish it on the Google Play Store and Apple App Store. By reviewing this article, you can prepare your radio application in minutes.
💡
With Mobiroller, you can prepare a radio broadcasting mobile application and add the Mobiroller features you want to this application. While preparing your application, you can turn your radio website into an application or you can design a native application with your radio broadcast link.
Now let's examine which modules can be used for these features.
👇
Webview Application
If you have a radio website and its mobile view is useful, you can turn your website into a mobile application. If you convert your website to an application, the changes you make on your website will be automatically reflected in the application.
Here's how you can convert your website into an application.
👇
Radio Broadcast Module
If you have a radio live broadcast stream link, you can activate it in the application using the radio live broadcast module. You can add other features you want for your application and customize your application design.
👇
Publish Your Application in Store
Here you can see how you can share your application on Google Play Store and Apple App Store.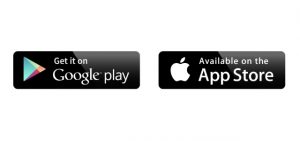 To ask a question or to prepare a mobile application, you can make a request to us via the request meeting button below.
👇
*