AdMob is a mobile advertising platform provided by Google. With the AdMob platform, you can display ads through your application and earn income.
1) It is very easy to provide this with MobiRoller. The first thing you need to do is open an AdMob account. To do this, log in to the AdMob site and click the "Sign Up" button in the upper right corner of the screen.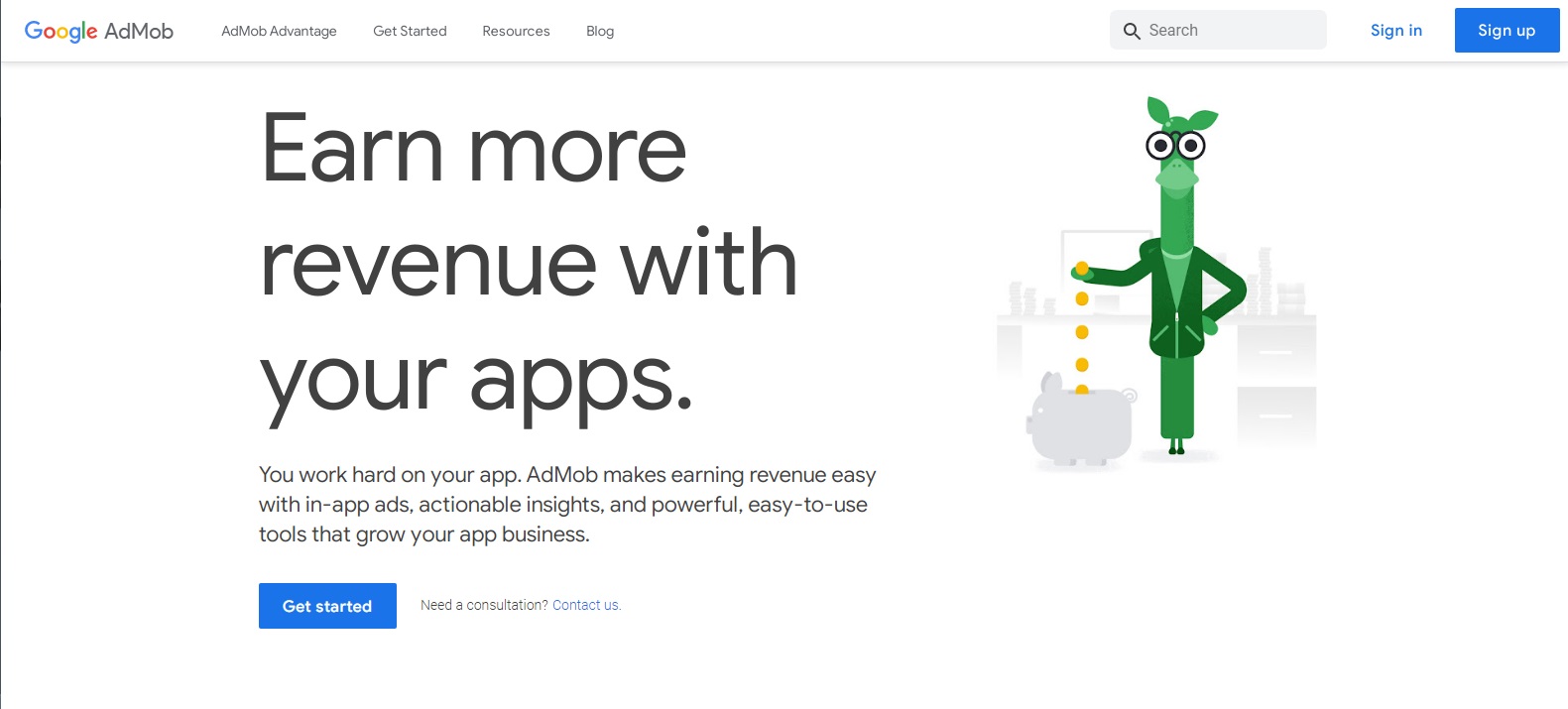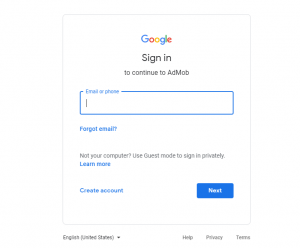 2) Since AdMob is a service provided by Google, we need to register with your Google account. In order to associate your existing Google account with AdMob on the screen that appears, you must click the "Sign in with my Google Account" button and log in with your Google account, or if you do not have a Google account or if you want to connect to AdMob through another account, you must create a Google account by clicking the "Create New Google Account" button.
3) After logging in, the joint registration page for AdMob and AdSense will appear on the screen. On this screen, fill in the Country or Region, Time zone and Billing Currency fields requested from you.
4) Then you have to read and approve the Adsense Terms and Conditions below. After ticking the box for confirmation, click the Create an Admob Account button.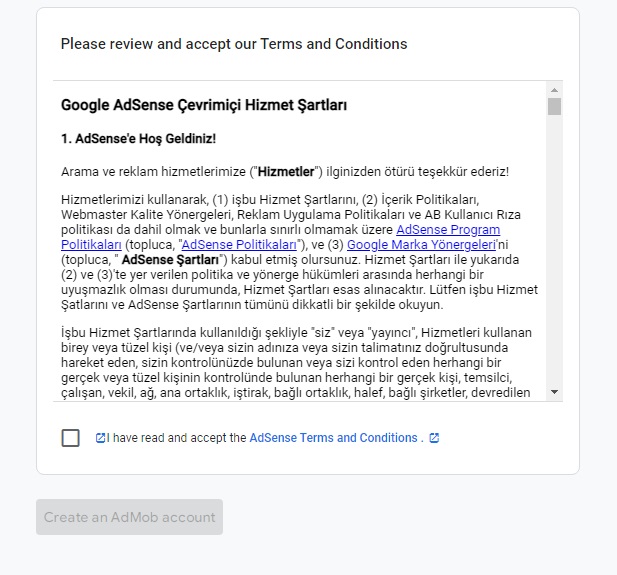 5) Fill out the questionnaire at the bottom of the same page, then click on the Continue to Admob button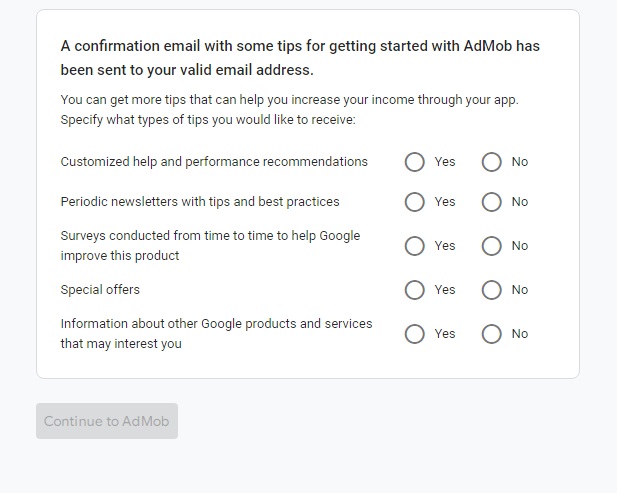 6) Your Admob account has been successfully created. A confirmation e-mail will be sent to the e-mail address you registered. Do not forget to confirm this e-mail.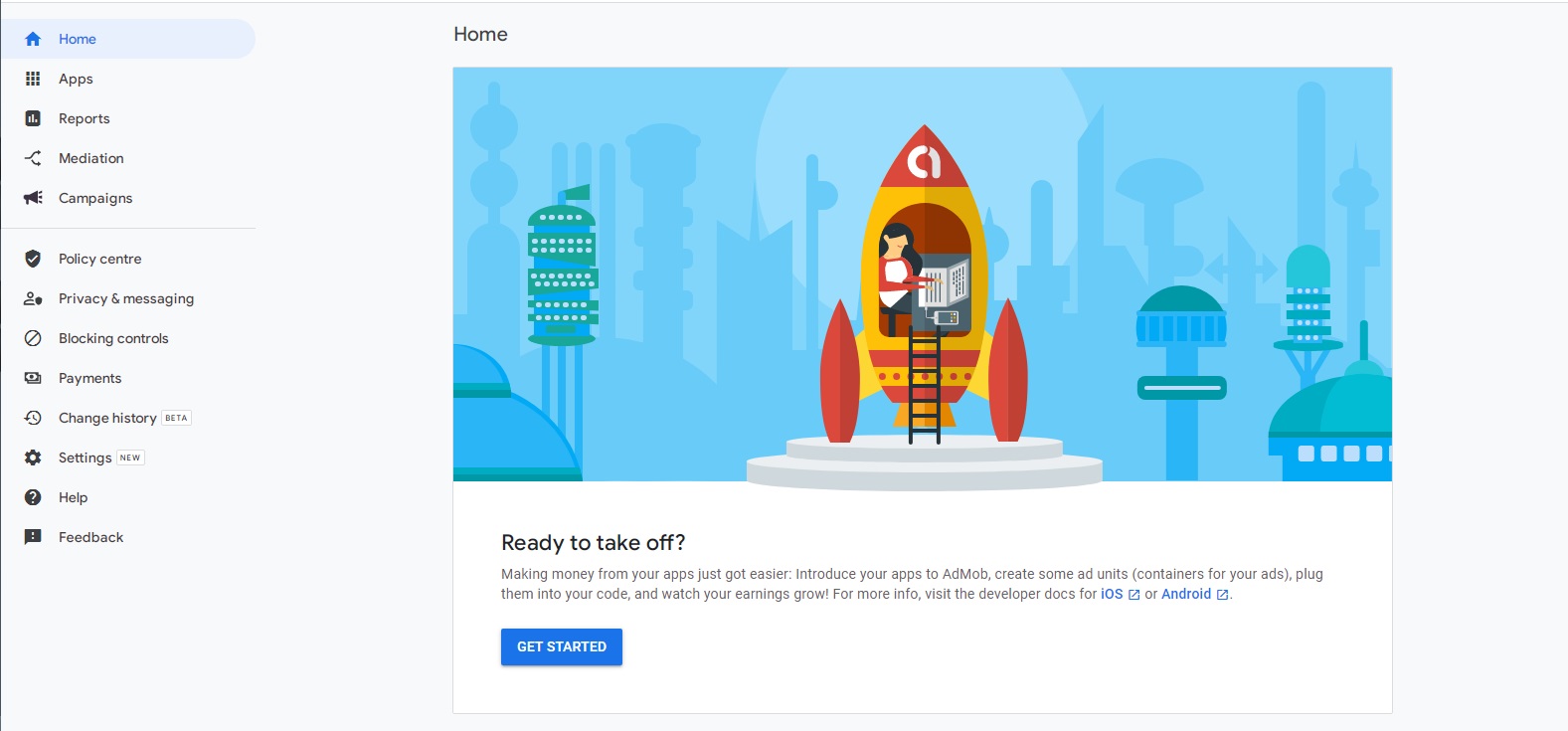 If you want to show ads in the application you created with Mobiroller, You can read our "How to Add AdMob Ads to the Application?" article.