To publish your app on MobiRoller Market, which is completely free;
First of all, go to my.mobiroller.com and log in to the MobiRoller Control Panel and click on the Publish screen on the left side of the Control Panel.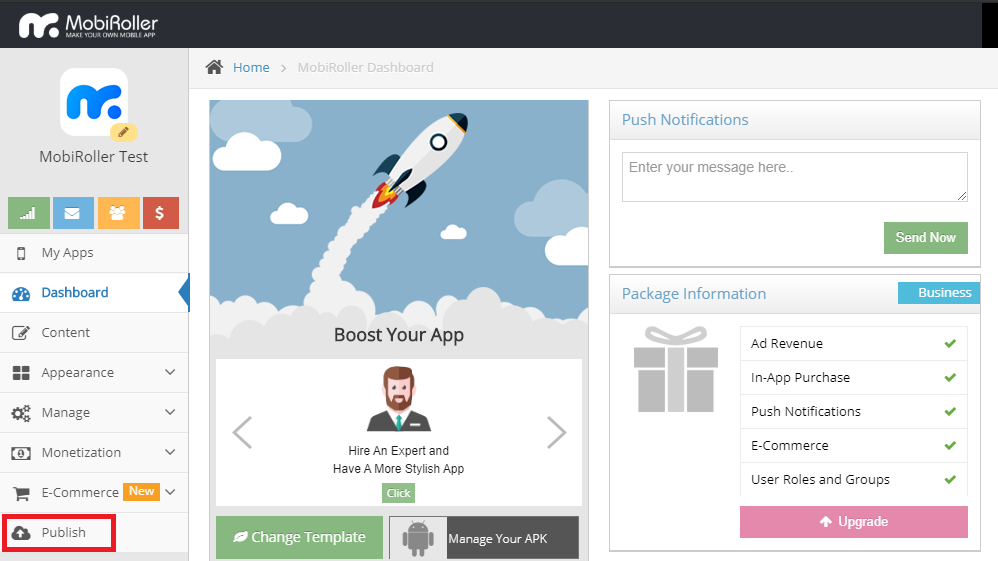 After reading the publishing rules on the newly opened screen, enter basic information about your app and screenshots in the appropriate fields.
It is important that the Description, Keywords, and Category information entered reflect your app. Furthermore, you should upload at least 3 screenshots taken from within the app to the Screenshots section.
If the screenshots don't reflect the content of the app, the description, keyword or category information is missing or entered incorrectly your app will be rejected.
If you accept the publishing rules at the bottom, check the "I have read and accept" box and press the "Save" button.
If you think you are ready for the next step, click the Upload to Market button. In this step, if you published your app in the Google Play Store or Apple App Store, you'll be prompted to enter their link in the appropriate fields.
If you use MobiRoller's promotional tools in your site, you must enter these links. Otherwise, the promotion tools will malfunction.
If you don't have an app in the market, leave this section blank, continue and click Apply.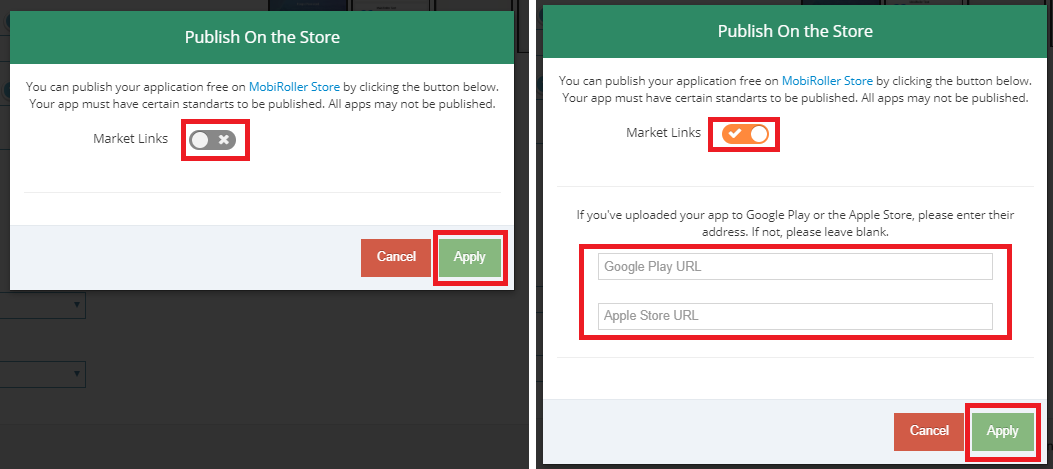 Therefore, your publishment request will successfully send to the MobiRoller Team.
Your publication app will be reviewed in detail by the MobiRoller Team and will be finalized within 1 to 5 business days.
If your app is accepted to MobiRoller Market, your market link will be emailed to you as soon as it starts running.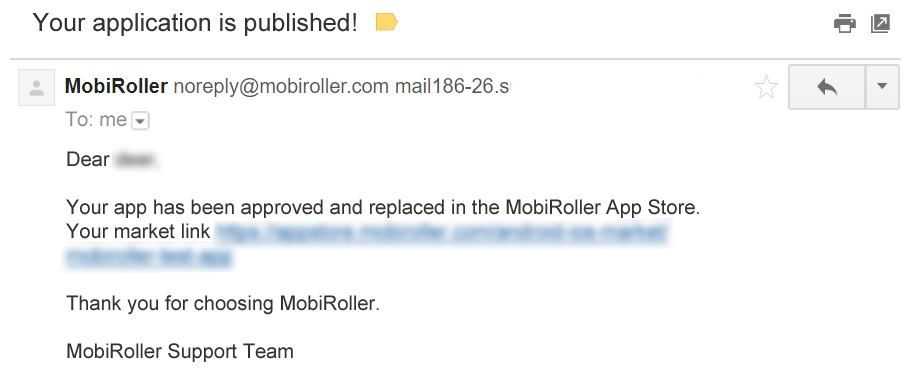 If your app is rejected, you will be notified by email again. You can update your app according to the reasons for rejection in the e-mail and apply again.