In order to publish your app on the Google Play Store, first of all, you need to open a Google Play Developer Account. All apps you will publish will be in this account. On various platforms, this account is also called the Google Play Console Account.
What you need to do to open a Google Play Developer Account;
First, you need to go to Google Play Console and log in with your Google Account (Gmail), which you will use to upload the app.
Read and agree to the Google Play developer distribution agreement and Google Play Console Terms of Service.
After reading and accepting the agreement, you can proceed to the required payment step for registration by clicking the Continue Payment Process button.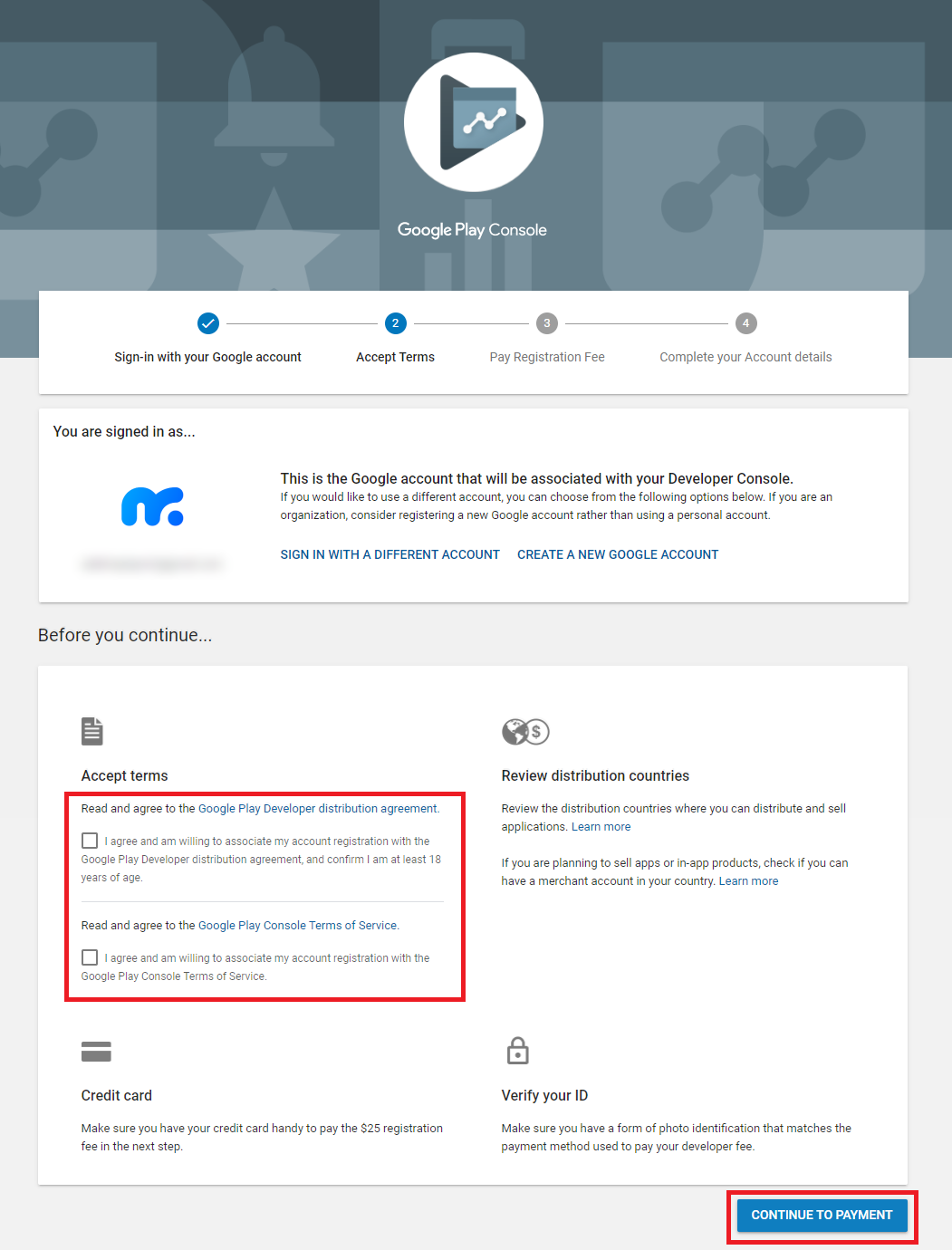 In order to open a Google Play Developer Account, you need to pay $25 as a registration fee.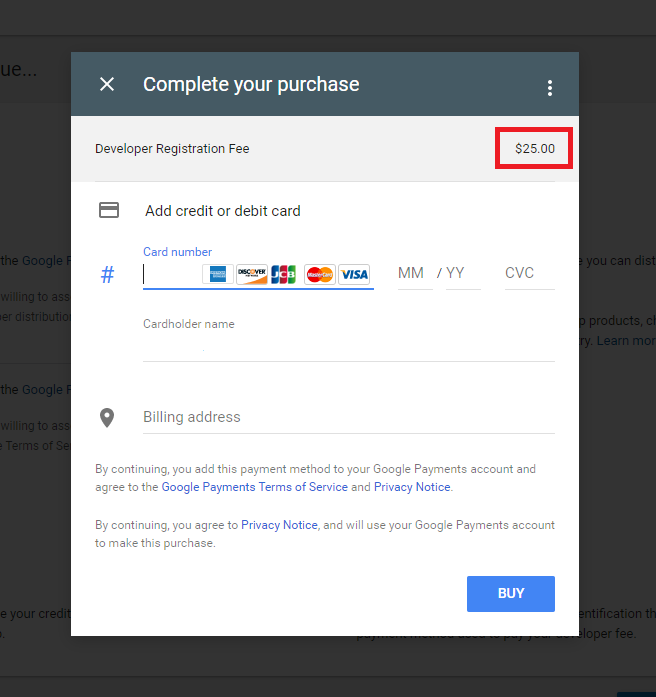 On the screen that opens, enter your credit or debit card information and click the Make Payment button to complete the purchase.
This fee is charged once by Google. When you pay the fee and activate your account, you have the right to publish as many apps as you wish (if they comply with Google Play rules).
Congratulations! You have successfully created your Google Play Developer Account. You are now ready to publish your Android apps on Google Play Store.
Now, the next step is uploading your app's APK file to the market. You can learn how to upload APK files to Google Play Store through Mobiroller by reading the relevant article How to upload Android App to Google Play Store?