You have published your app on the Play Store. Do you know how to update an app on the Google Play Store though? Here goes to process you need to follow to update your app on Google Play Store.
First, you need to go to your MobiRoller dashboard and generate a new APK file.
1. Click the Dashboard in your MobiRoller panel, then click Manage APK.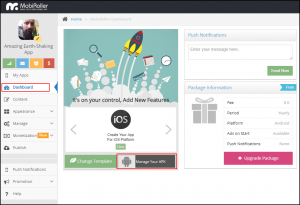 2. The next screen will show you a list of APK files you have generated for the app so far.
Every time you request a new APK generation, a new version number will be created for your app. You can keep track of your app updates with these version numbers.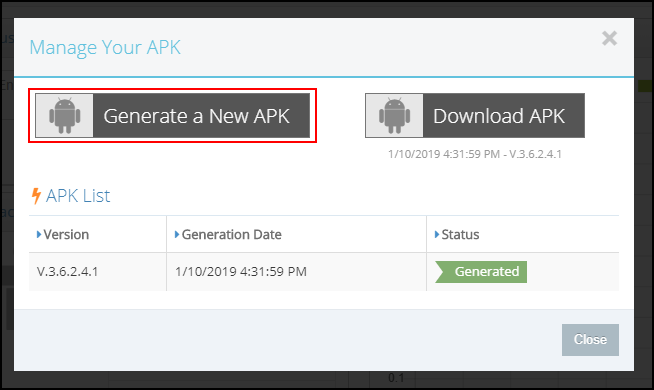 When you click Generate a New APK on that screen, you will see APK generation wizard.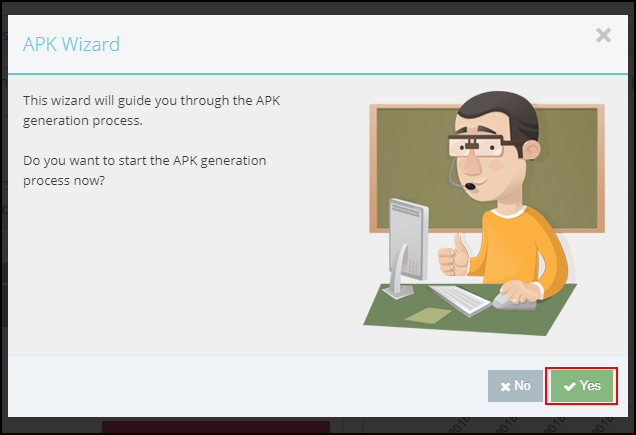 Click Yes to go on.
3. On the next screen, you will be prompted for a package name. Make sure that you read the Warning section.
You should NOT change the package name when updating an app. Changing the package name means that it is a new, different app.
Make sure that the package name here is the same as it is for the published app on the Play Store
. You can see the package name for your app in its Play Store address.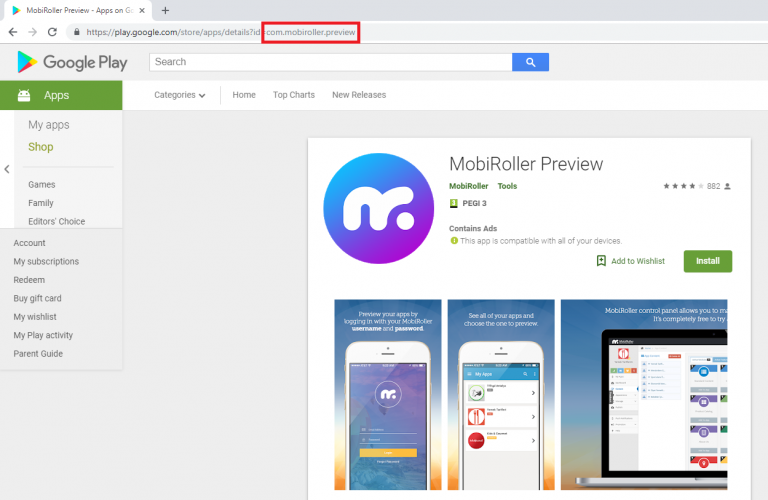 You can not upload an APK with a different package name as an app update to the Google Play Store.
Click Next to proceed to next step.
4. Generation of your new APK file may take some time, depending on the load on system at the time.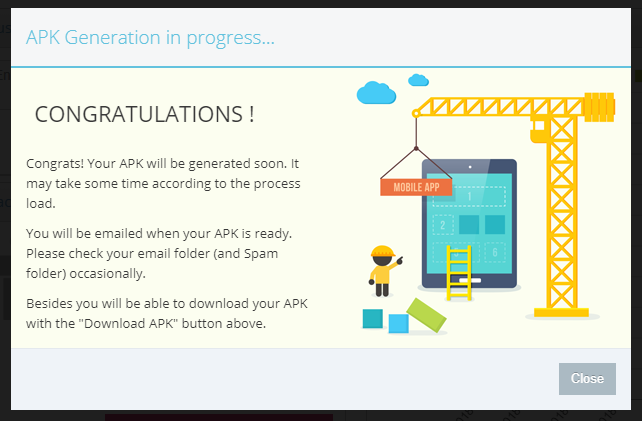 5. When your APK is generated, you will be informed via an email.

You may download your new APK either through the link in the mail, or through the Manage APK window in your MobiRoller dashboard.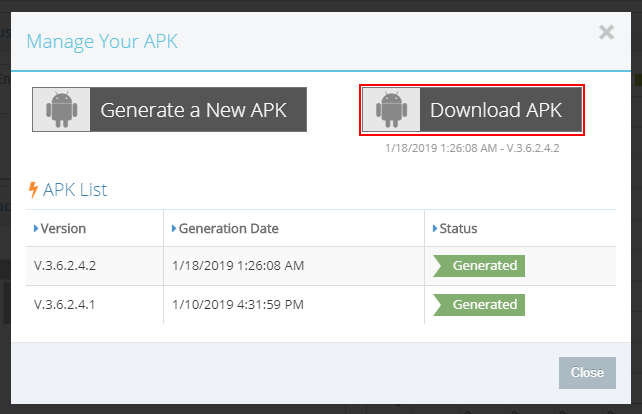 6. After saving the new APK file to your system, you need to log in to Google Play Console with your Google Play developer account.
If you have not logged in yet, you will see a screen similar to the following: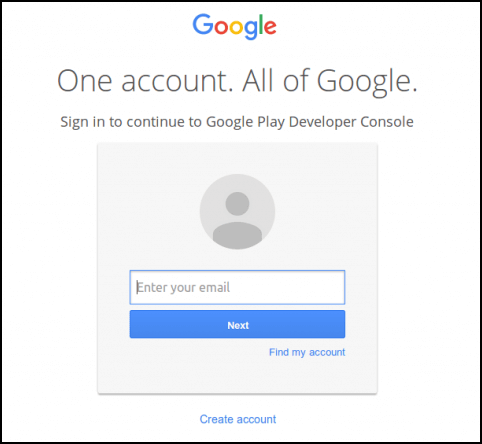 Type your mail address for the developer account and enter your password to continue.
7. Now that you have logged in to the Google Play Console, choose the app you want to update from the list of your apps under the account.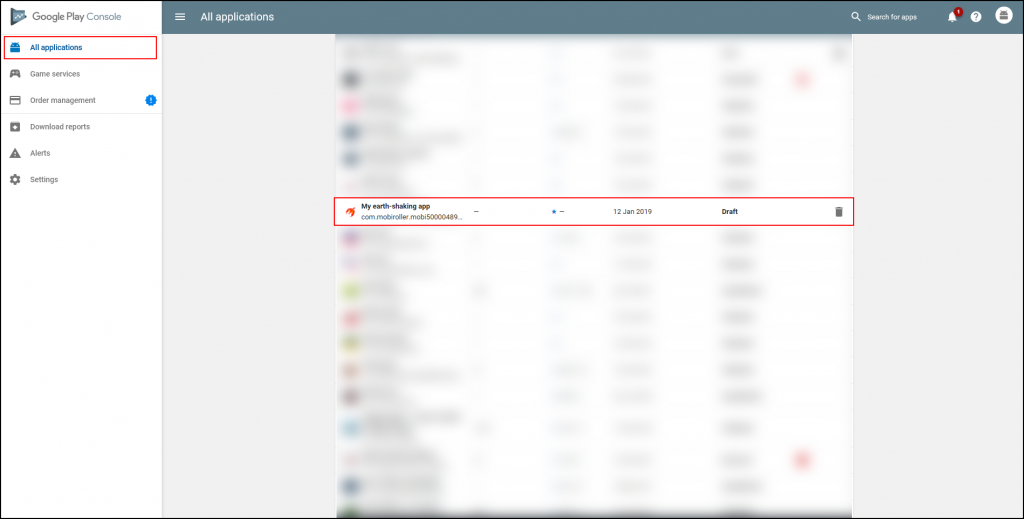 8. After choosing your app, go to Release Management > App Releases. There, under the production track, click Manage.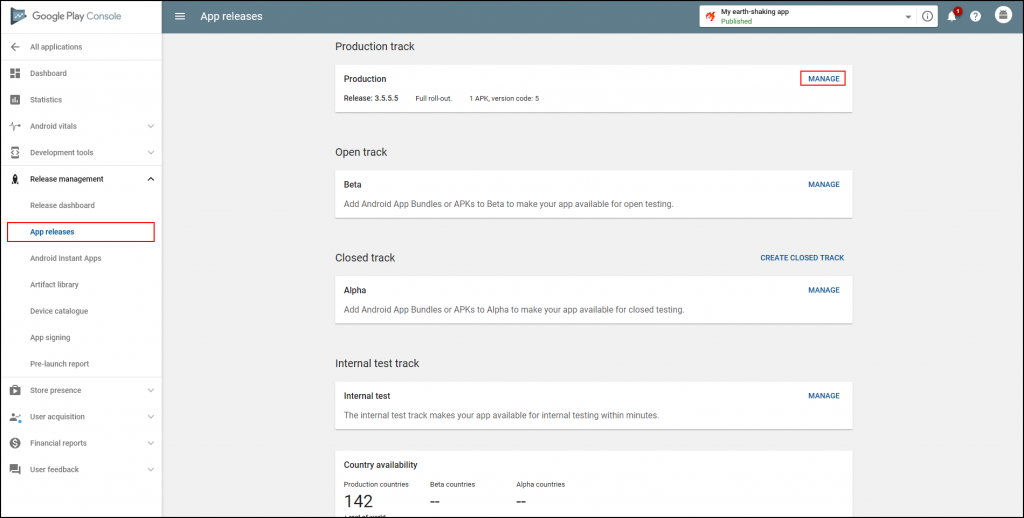 9. You will see a new screen, click Create Release.

10. On the next screen, click Browse Files under the Android App Bundles and APKs to Add section.

11. Find your up to date APK file in the window that will open after clicking the button and choose it.
12. On the same page, at the bottom section, you can enter details like release name and what's new in this release.
13. When you click the review button, the update will be submitted to Google and its review will be done in 24 hours.
14. If for some reason, your update request is rejected, Google will send you an email explaining the reason for the rejection.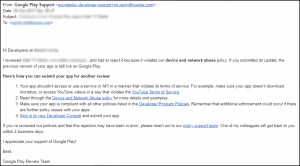 Once you rectify the issues detailed in the email, you can resubmit your app's update for approval.