If you want to make any changes to your accepted app, which is downloaded to MobiRoller Market free of charge;
Go to https://my.mobiroller.com/Home/Index and log in to the MobiRoller Control Panel and click the Publish screen on the left side of the Control Panel.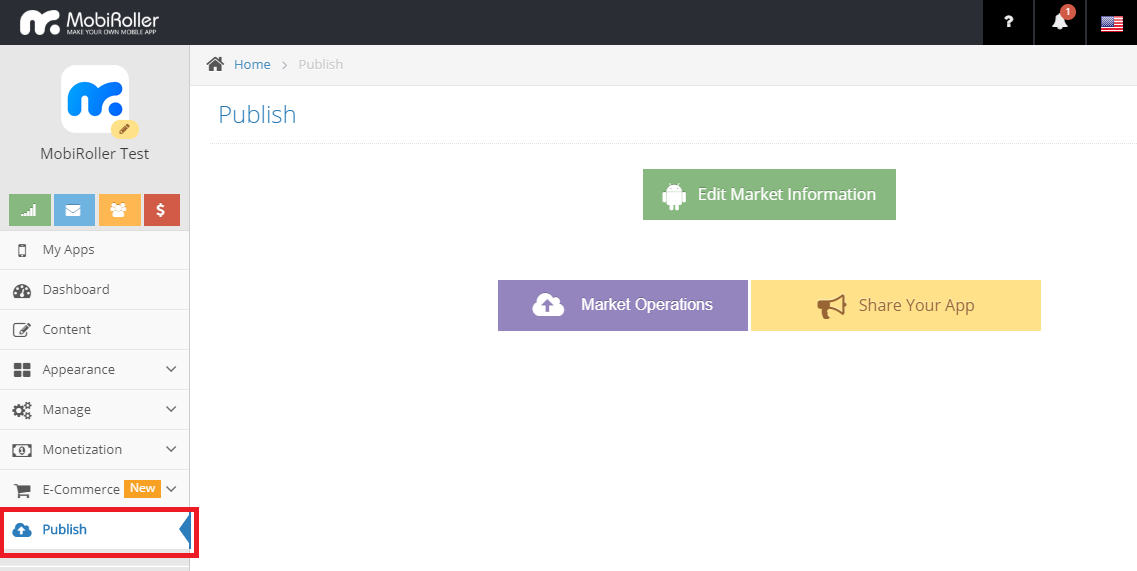 On the Publishment screen that appears;
By clicking the

Edit Market Info

button, you can update your MobiRoller Market information.

By clicking the

Market Transactions

button, you can check the status of your app in the market.

By clicking the

Share Your App

button, you can access the tools to share your app.
By clicking the Edit Market Information button, you can rearrange the fields you want to change in your app.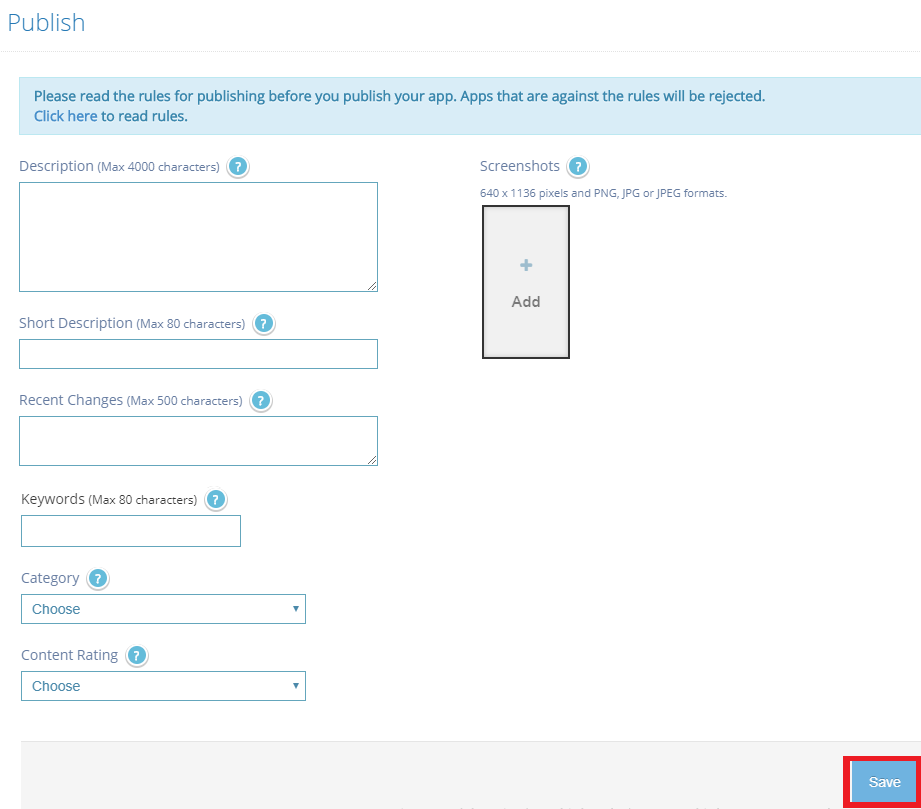 After you have made the changes you want, simply click the Save button to update your app simultaneously on MobiRoller Market.