You can upgrade your current packages into Premium or Business package at any time in MobiRoller. You can upgrade your package in two different ways.
You can upgrade your package from My Apps screen by clicking the Upgrade button or you can click the Upgrade Package button from the dashboard.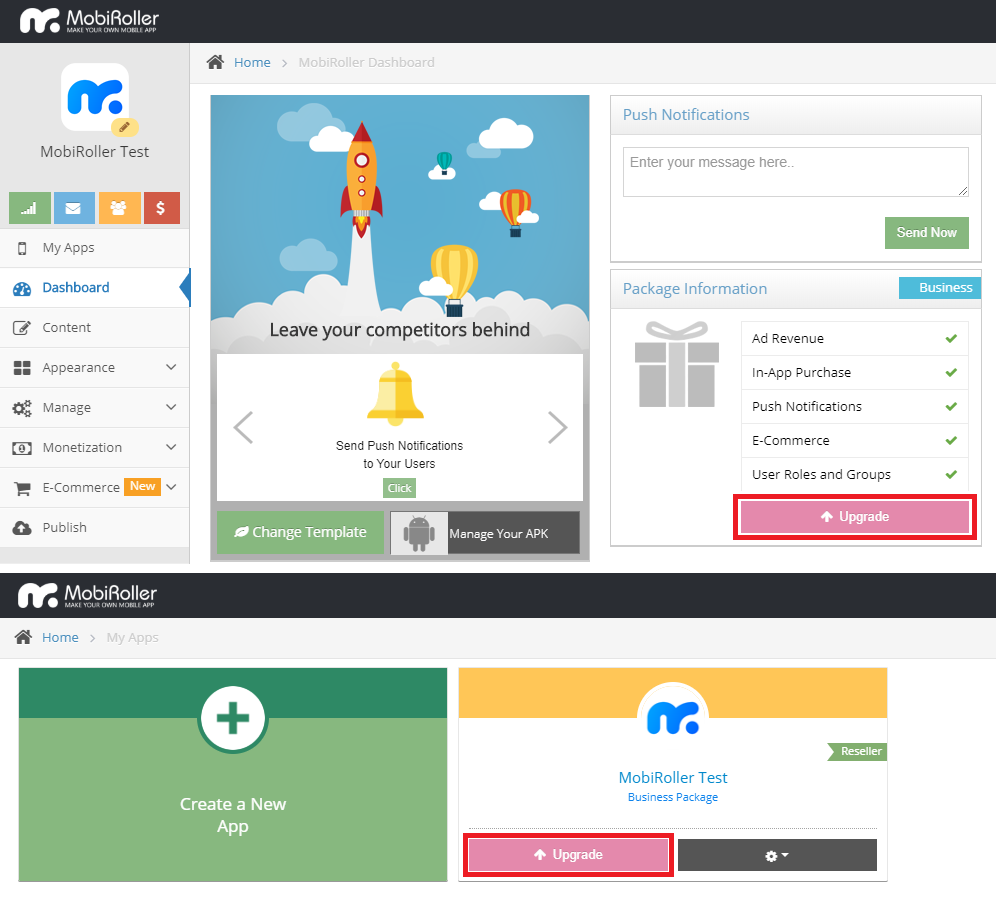 After both steps, the package selection screen will appear on the screen. In this screen, you can determine the type of package you want to upgrade from the New Package section and the duration from the Subscription Plan section, and proceed to the next step with the Next button.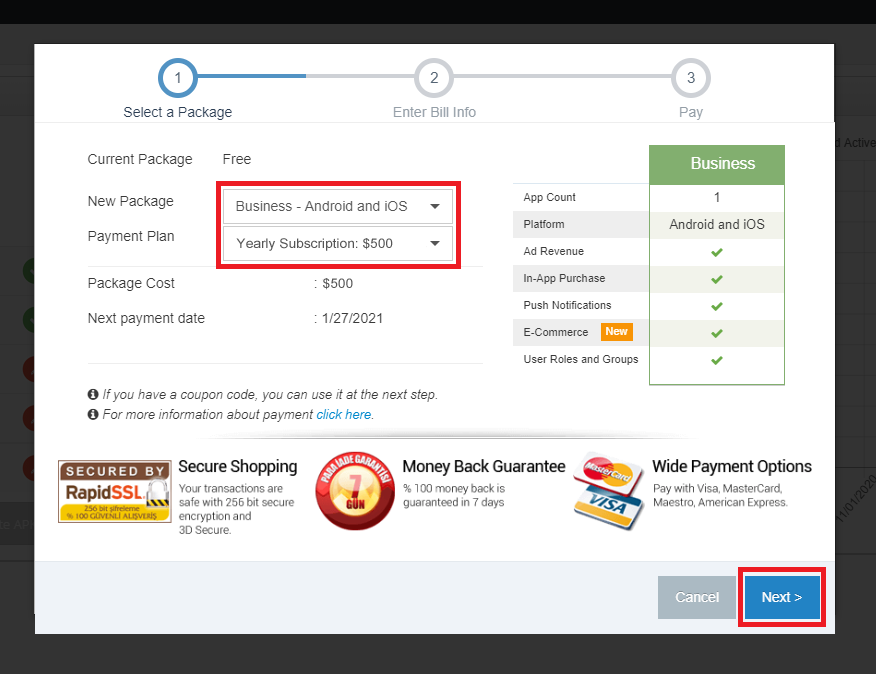 You need to fill in the information requested from you and click the Continue button. If you have a discount coupon, you can log in from the field on this page that is Do you have a discount coupon?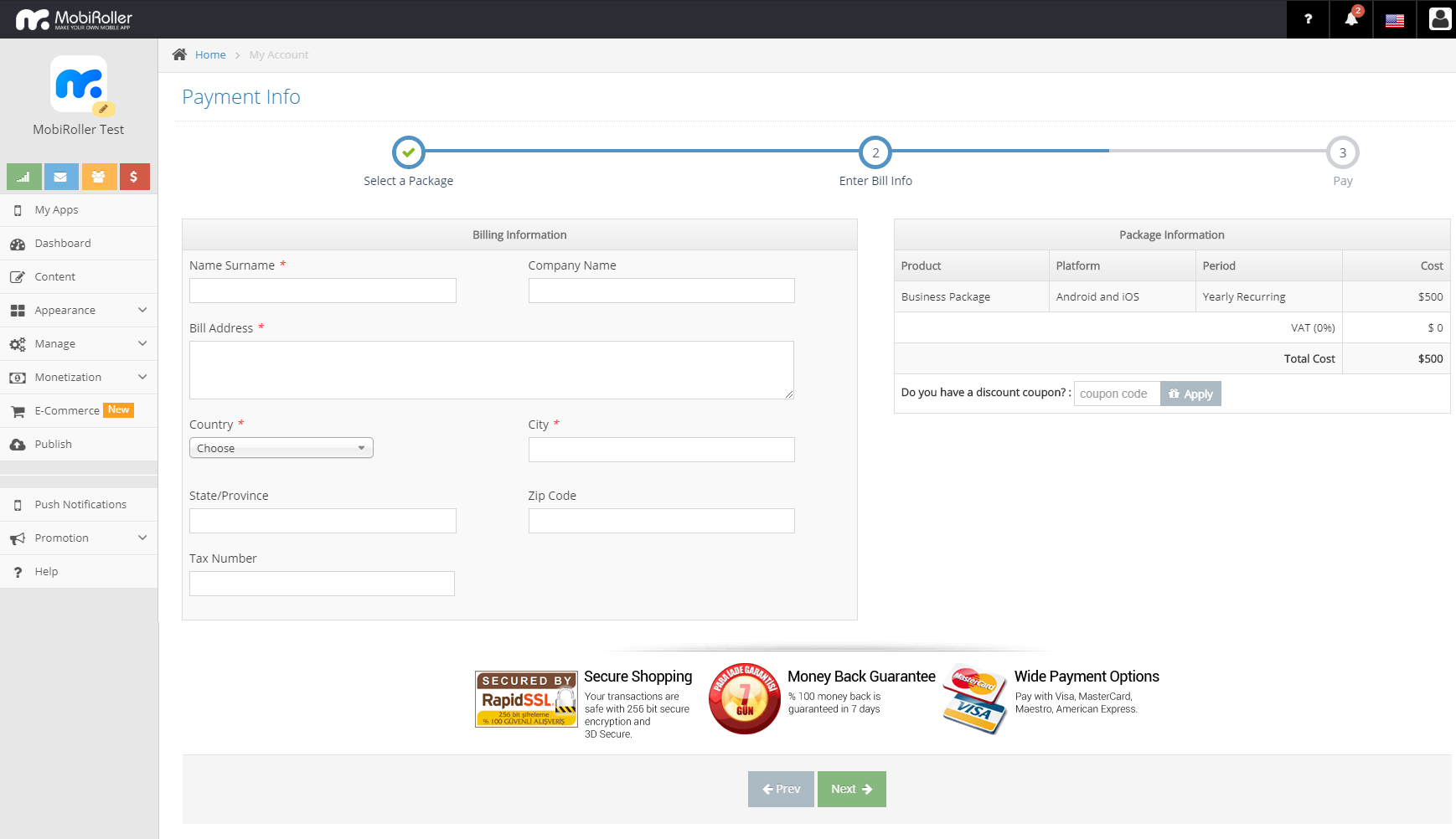 The next step is the screen where you will pay for and complete the package purchase. In this section, you can enter your card information securely, moreover, you can even use 3D Secure feature. In addition, by clicking All Installment Options, you can examine benefits among Installment Options.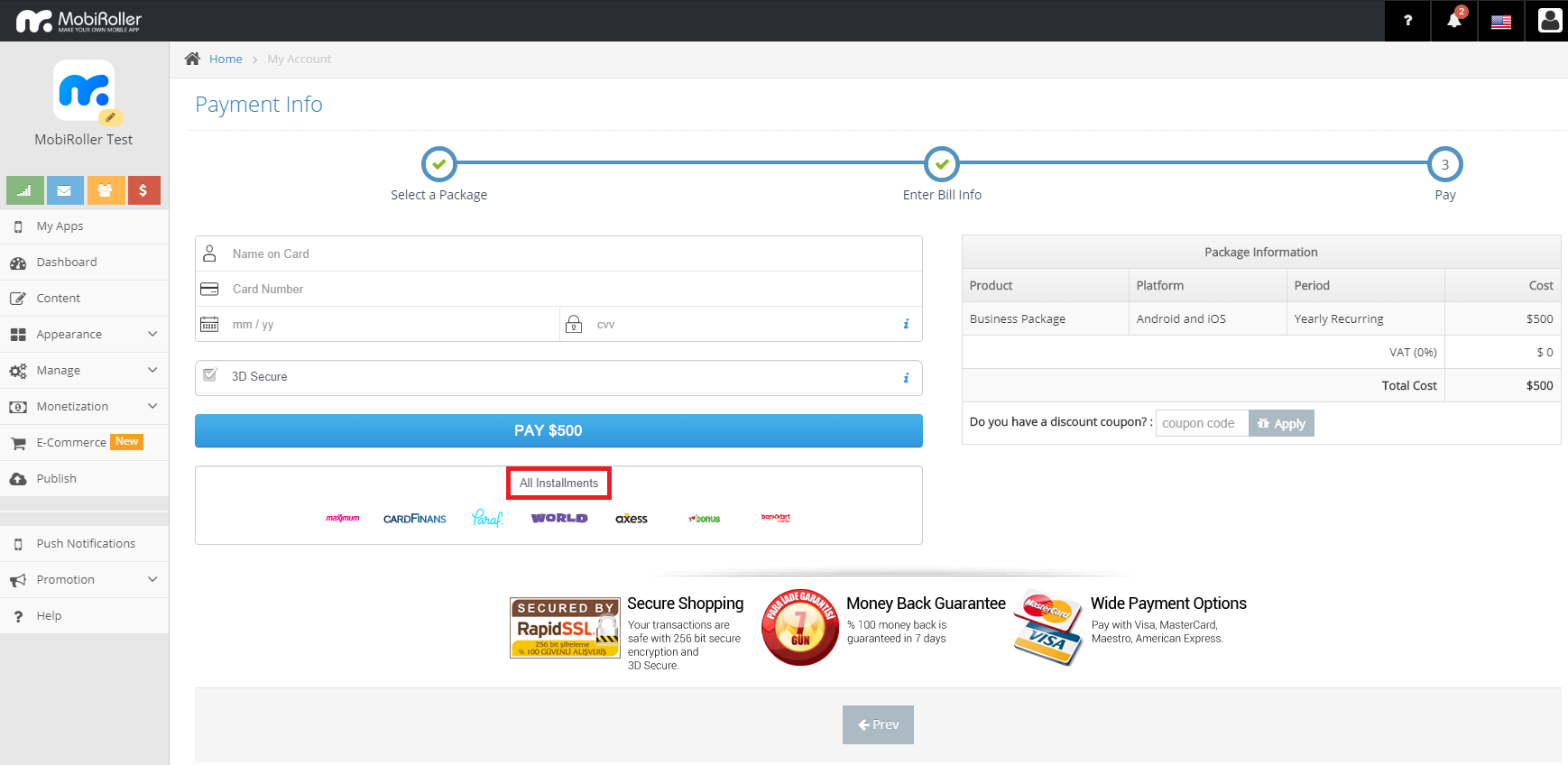 On the right side of the screen, you can see your package information.
After entering the required information, you can make your payment with the Pay button.