After the app has published, the parts you want to change in the app are released can be easily done with MobiRoller's content management system, where almost anything can be changed and updated instantly.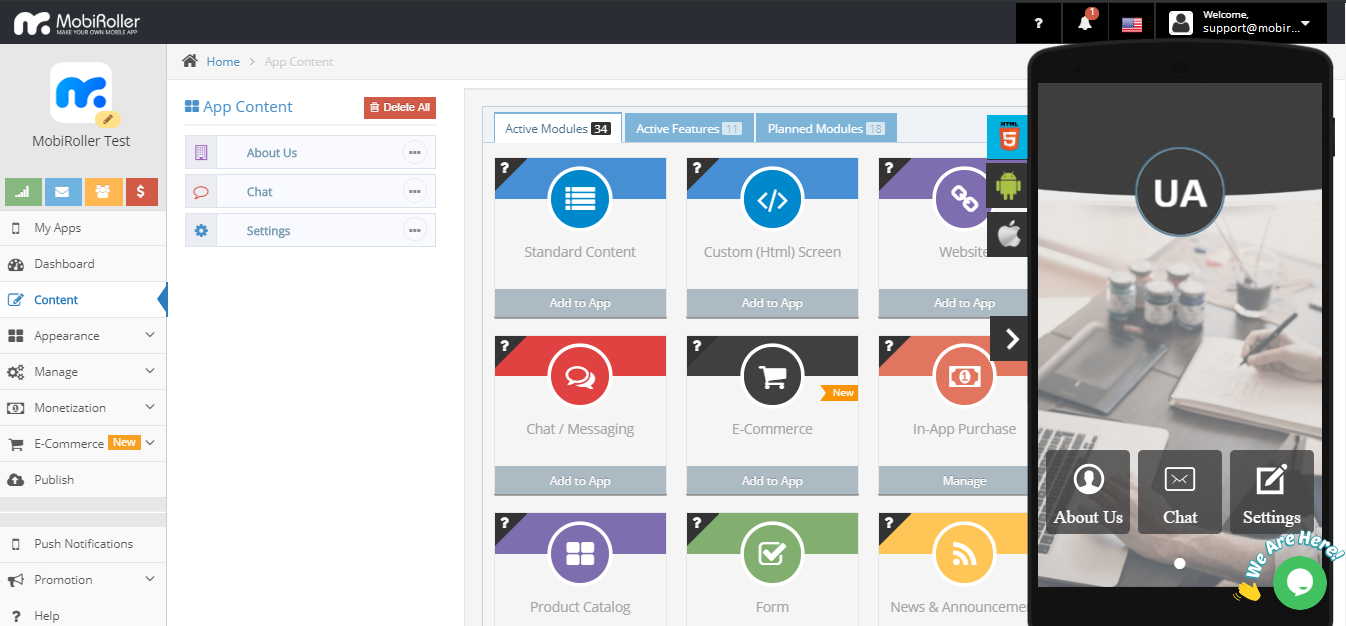 Along with MobiRoller Control Panel, content can be updated, design can be changed and new modules can be added to enhance your app.
You can update your app instantly in both your app and markets by clicking the Save button in the area where you make changes.

If you only want to change the App name, Icon and Opening image, you will need to create a new APK and update it in the market.
In order to learn how to update on markets, you can read relevant articles, "How to Update the App in the Google Play Store?" and "How to Update iOS Market Information, App Name, and App Icon?"