In case you add the favorite module to your app, your users can upload their favorite content to their favorite lists with the Add to App button from favorites added to the top bars of your content automatically. They can easily access these contents from the favorites list menu.
How Do I Add My Favorites Module To My App?
Click on the Add to App button to add the favorites module to your app.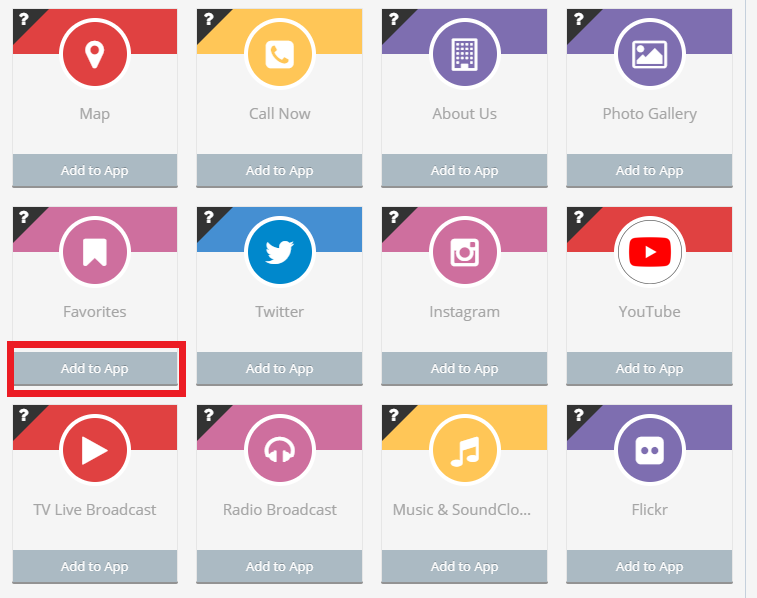 Enter the title section in the field you see and click the Save button.
Title: You can enter the name of the My Favorites module you added in the app field.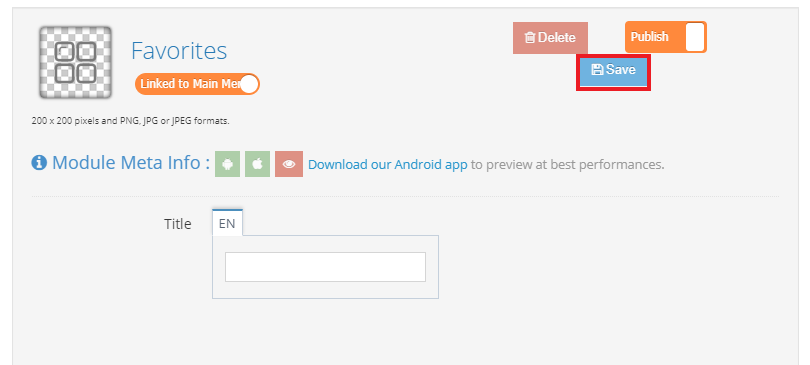 Your app users can add the content they want to the Favorites module with the favorite option in the upper right corner of the other screens in the app.
You can see the content you like from the Favorites module and access it again. This module is displayed to list the favorites that each user has added.