In order to add ads to the application you created with MobiRoller, you need to create a new advertising application through the AdMob panel.
1) First of all, you must log in to AdMob with your own account.
If you do not have an AdMob account, you can read our "How to Open an AdMob Account?" article.
2) After logging into Admob, click the Get Started button.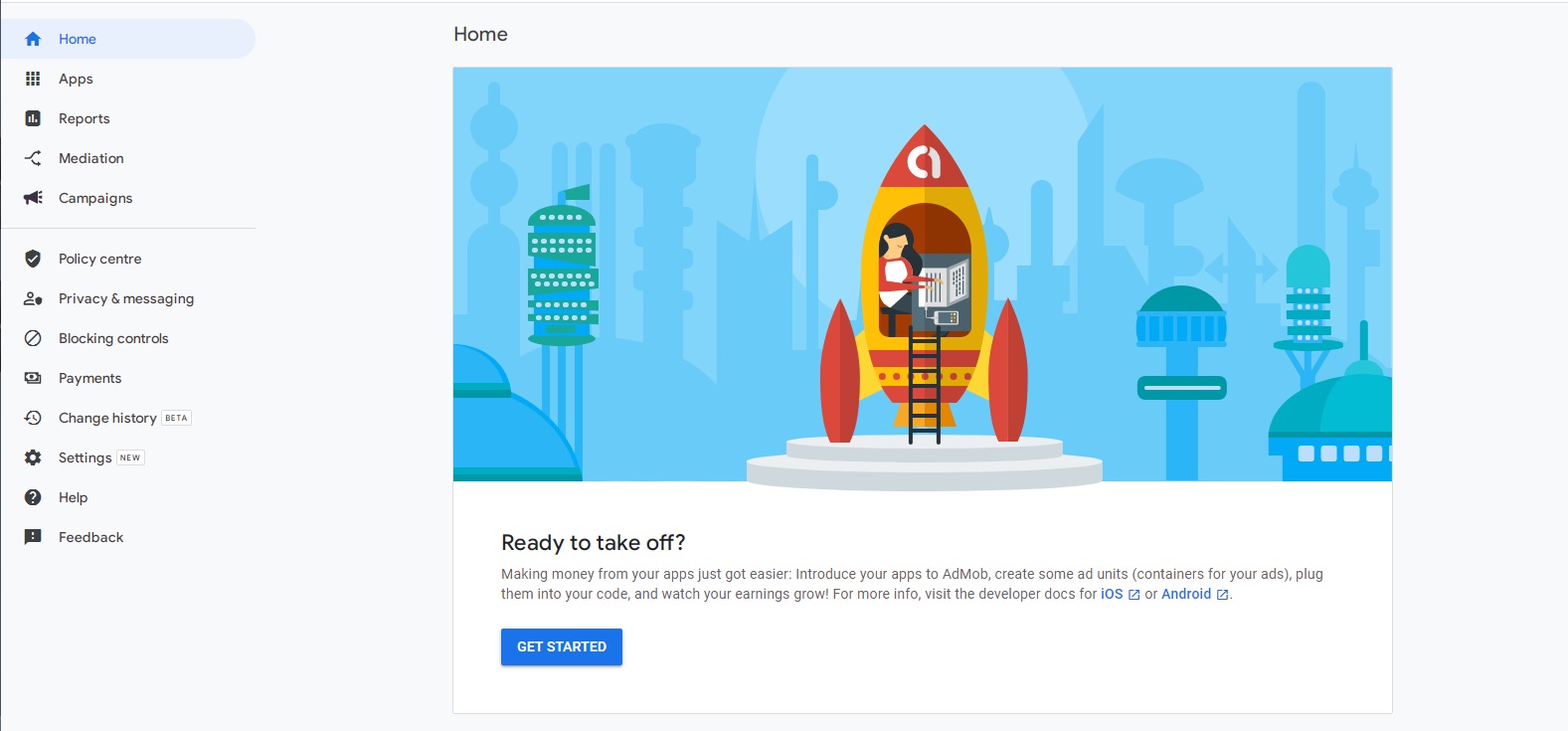 3) Click on the "Add Your First App" button

4) The Set up a new app screen will appear, select iOS from there. If your application is published on the Apple App Store, mark it in the field below accordingly.

5) If you didn't publish your app in the Apple App Store, you need to select "No" and enter the application information.

6) If you published your app in the Apple App Store, you need to write the name of your application and click the Search button.

7) Click on the Add button next to your application from the application list that appears. Click on the Continue button below.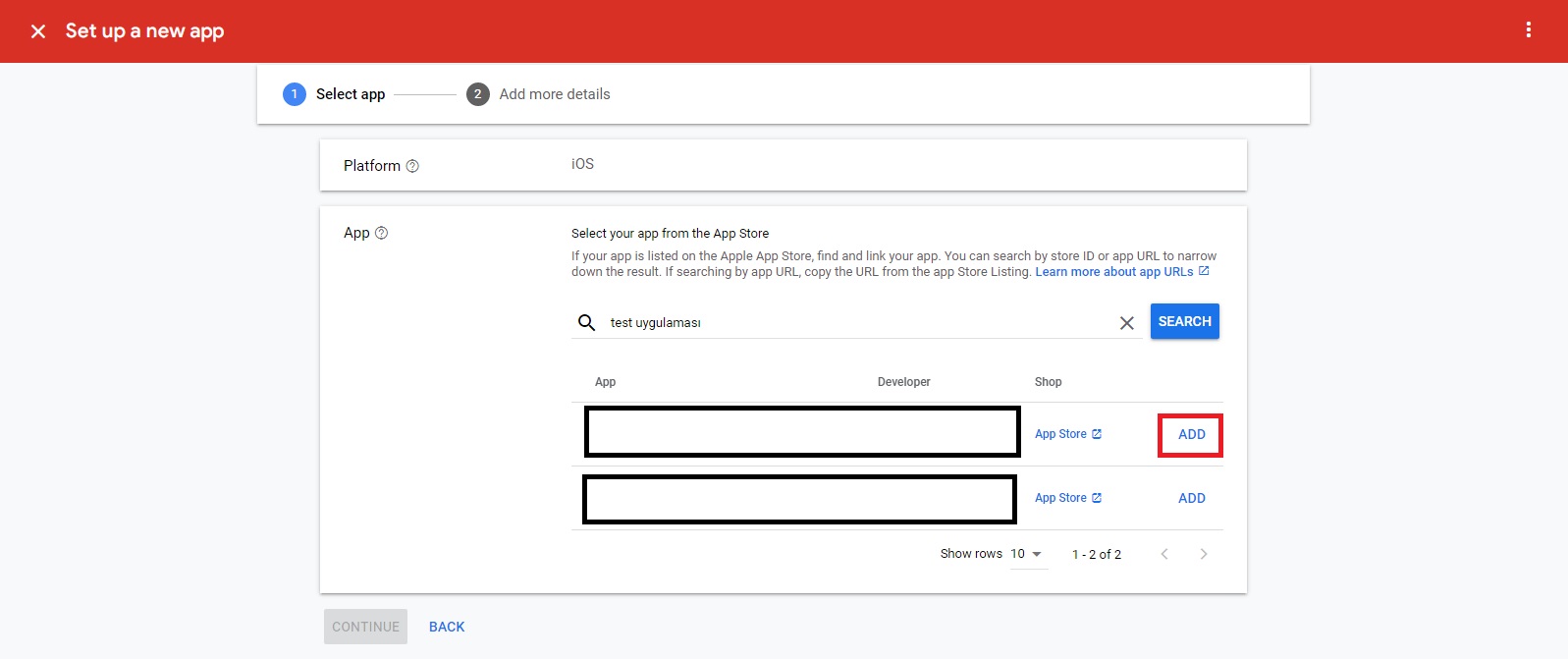 8) Click on the Done button. You have now added your Android application to your Admob account. However, for ads to appear in your application, you must create an ad unit and add them to the relevant field in Mobiroller.

NOTE: If you want to add banner ads or interstitial ads to your application, please review the article below.
H