Using the PDF Viewer module, you can easily display pdf files in your mobile app.
How Do I Add PDF Viewer Module to My App?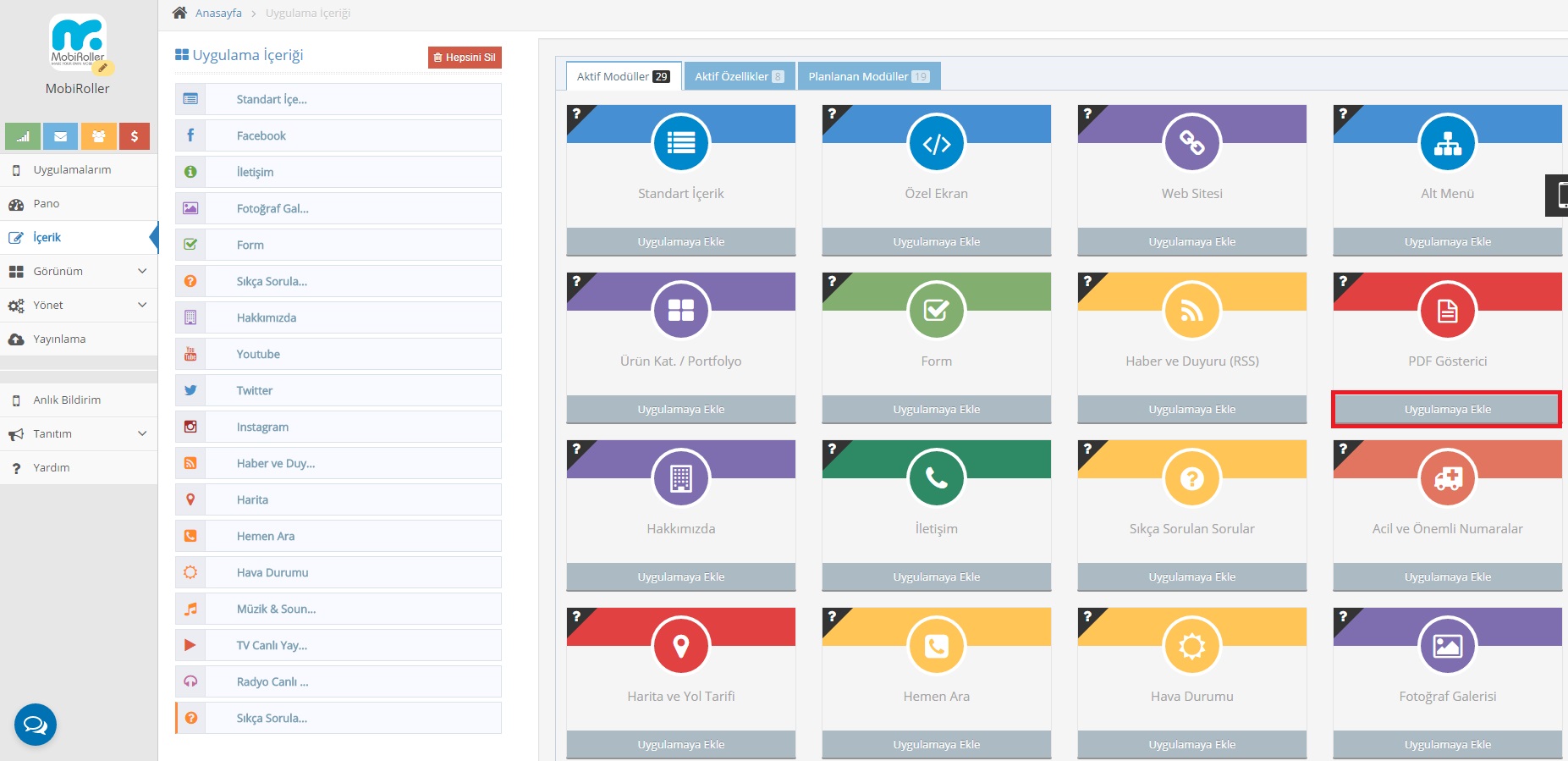 You can see the Active Modules by clicking the Content button on the left side of your dashboard. Using the Add to App button under PDF Viewer module, you can add the module to your app's content.

On the screen that follows,
Title: The title of the module as it will be shown in the app.
PDF Link: Your PDF link to add must be a web link with a .pdf extension. You can upload the pdf you want to display to cloud services such as Google Drive etc. and type in its URL link here in this field.
Once you fill in the fields of information the screen asks of you, clicking the save button at the top right corner will add the PDF Viewer module into your Android/iOS app.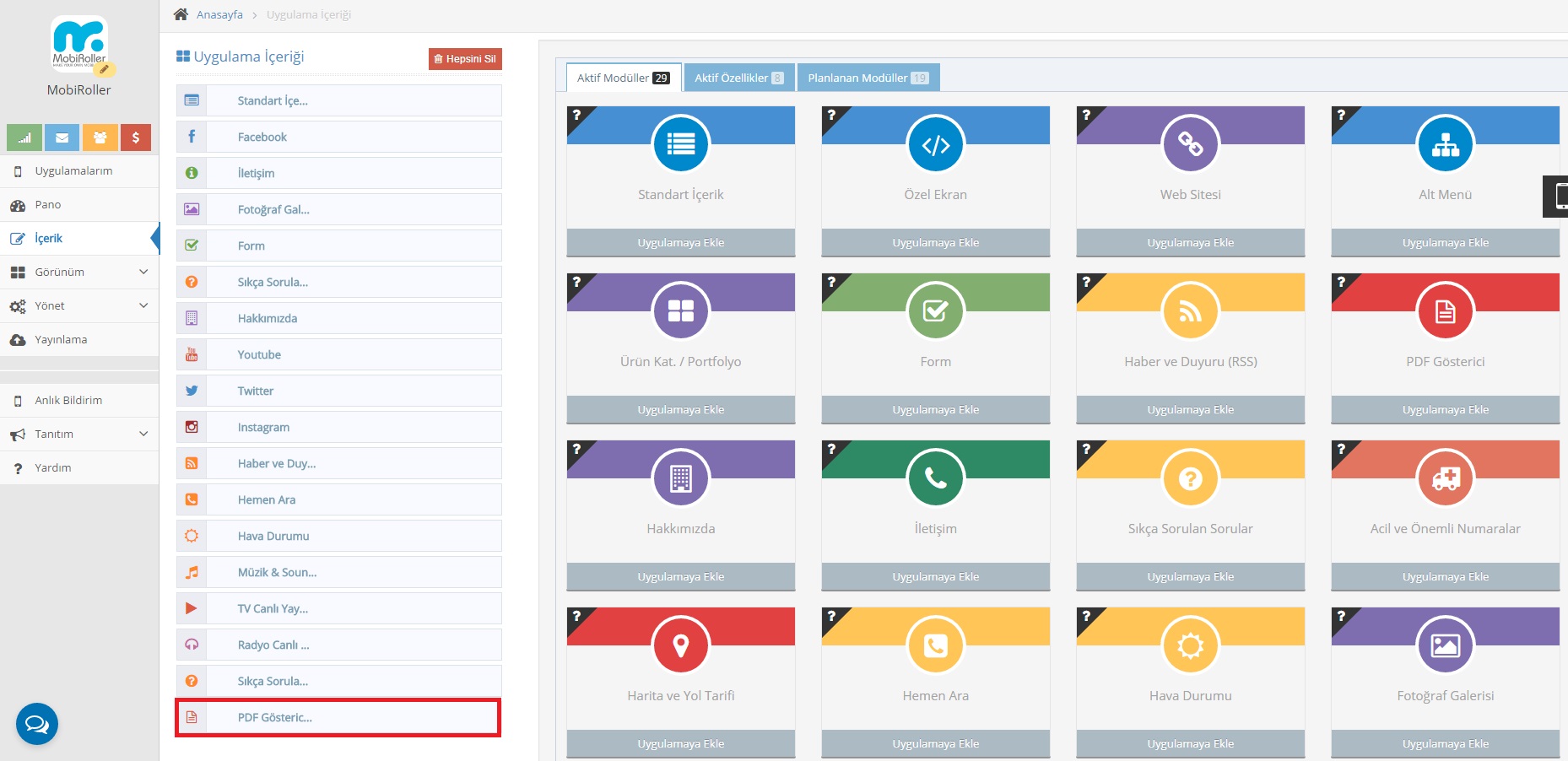 You can see the PDF Viewer module you've added under the App Content section.