In this article, we explained how you can make an online education application and publish it on the Google Play Store and Apple App Store. By reviewing this article, you can prepare your messaging application in minutes.
Sample Application Review

Before starting the online application, you can find examples of training applications made with the Mobiroller panel here.
💡
You can prepare an online training application with Mobiroller and add a subscription system to this application on a weekly, monthly or annual basis.
You can create your training documents by adding a pdf file, text and visual content or video. It is possible to add both video and text documents into the same application.
Now let's examine with which modules you can add these documents.
👇
YouTube Module
You can add the video training content you want to add to your application with the YouTube module. If your videos are not available on YouTube, we recommend you add them. YouTube module is the most suitable module for this process and for fast use.
If your training videos will be paid in your application, if you add your videos as accessible only with a link, your videos will only be accessible on the mobile application and not on YouTube.
If you want to add a free video or promotional video in a category, you can use the Submenu module. You can add the first 3 videos free of charge into the Submenu module, and then add paid videos later.
You can find detailed information about the YouTube module here.
👇
Custom (Html) Screen Module
You can create a screen by writing, adding photos and videos to your application. You must use the Custom Screen module to prepare this screen.
👇
PDF Viewer Module
If your PDF file is on a website, you can add the .pdf extension web link of your PDF file to your application with the PDF Viewer module.
If your PDF file is on Google Drive, you should use the Website module.
You can find detailed information about the PDF module here.
👇
Publish Your Application in Store
Here you can see how you can share your application on Google Play Store and Apple App Store.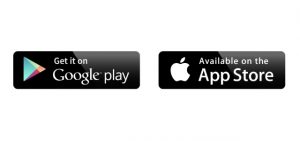 To ask a question or to prepare a mobile application, you can make a request to us via the request meeting button below.
👇
*